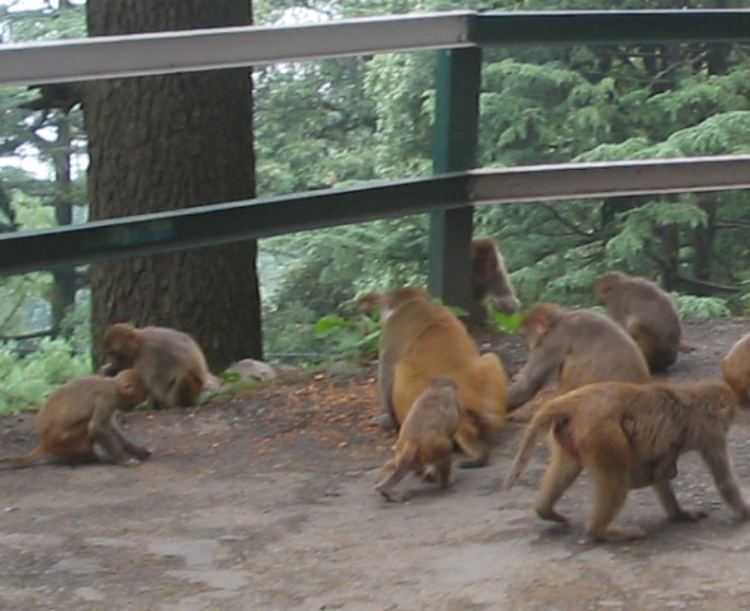 Aiming to control monkey menace in the state, former Chief Minister and Kangra MP Shanta Kumar has advised Chief Minister Virbhadra Singh to take up matter with the Union Government and convince to lift the ban on monkeys' export.
BJP veteran leader, in his letter to the Chief Minister, relayed his concern over the matter and asked him to immediately work in this regard. He asserted that the monkeys were destroying standing crop worth Rs 500 crore every year and has become a big nuisance for farmers and orchard owners.
Shanta Kumar said that huge chunk of land in the state had turned barren in the past 10 years as farmers had stopped cultivating their land in view of damage being caused to their crop by monkeys.
Monkeys have proved a big nuisance for not only villagers, but for the citizens of the Shimla city as well. Reports suggest that aggressive monkeys have bitten over 500 people in the past five years. Mostly school-going children, women and senior citizens become their victims.
Earlier, Himachal Kisan Sabha had also raised the issue and urged the State and Central governments to permit scientific culling of extra primates.
Previous, Dhumal led government's had permitted to kill monkeys in 2010, but the state High Court put stay on the Govt's order.
Shimla Municipal Corporation has also proposed a fenced park for monkeys at Tutikandi in Shimla, but till now there is no major breakthrough in this regard has been reported.
The issue of monkey menace was a major poll issue during 2012 assembly election, but after that it lost in the news reports only. Forest department were claiming few initiates, but seems nothing on the surface.