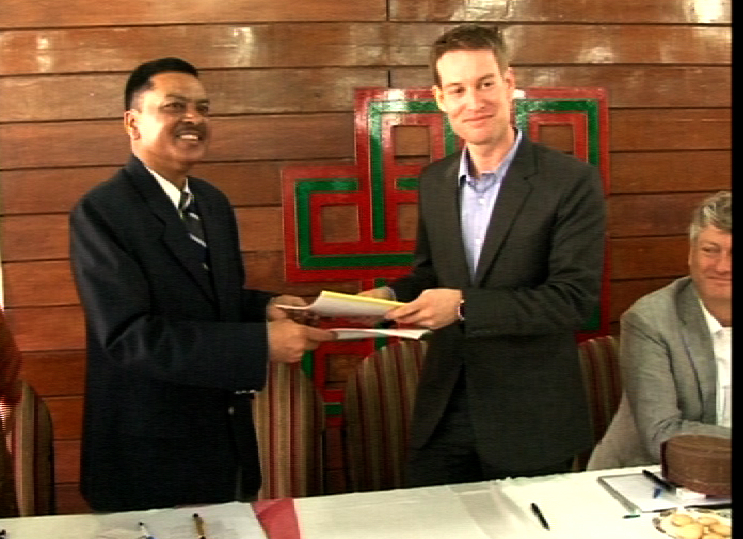 To make Himachal Pradesh 'Waste free' or 'Zero Waste state' the feasibility study agreement was signed between department of urban development and the Dutch company Nexus Novus, here today.
Capt. J.M. Pathania, Director, Urban Development and Rutger De Brujin, Managing Director for the Nexus Novas signed the agreements.
The feasibility study will cost about Rs. 40 lakh and the entire cost will be borne by the Nexus Novus. The Urban Development will provide all field level assistance to the company for feasibility study which will be completed in a time period of six months. The study will be covering three clusters including Dharamshala-Kangra, Shimla-Solan and Mandi–Kullu-Manali- Sundernagar.
Earlier, a Dutch delegation headed by Alphonsus Stoelinga, the ambassador of Netherland met Urban Development Minister Sudhir Sharma at Shimla in June, 2014. Sharma led team had shared the problems being faced in municipal waste management in the State and requested the Dutch delegation to assist the State in this field by providing technological and management solution to the problems like solid waste management, urban and regional planning, city development plan, water management, sewerage, transport management, saving of energy and capacity building for all Urban Local Bodies in the State. The garbage disposal is one of the major issue for which the State was looking forward to adopt the model of the Netherlands.
The Netherlands has advanced in different sectors of urban development and there is a vast scope for the replication of advanced technologies and management practices in the State. The State government has already sent a proposal to the Government of India for including two cities of the State under City Sanitation Plan being funded by the Netherlands.
The feasibility study would offer pragmatic key insights into the intrinsic value of waste as a resource, allowing the local authorities to come up with a strategic business model to manage their waste.
Capt. Pathania informed that the Nexus Novus would be assisting the state in finding the appropriate technological and management solution and policy frame work required in the field of waste management through feasibility study.
Pathania said that the UD department would launch a massive community mobilization drive throughout the entire urban population in the State to involve community in waste management. He said that the focus of this drive would be on the segregation of waste at the source.
Kul Rakesh Pant, Chairman, Municipal Corporation Solan, representatives of Trisoplast having expertise in landfills, Multiwell having expertise in landfill gas extraction, the experts of the Witteveen and BOS companies and other senior officers of Urban Development department were present on the occasion.