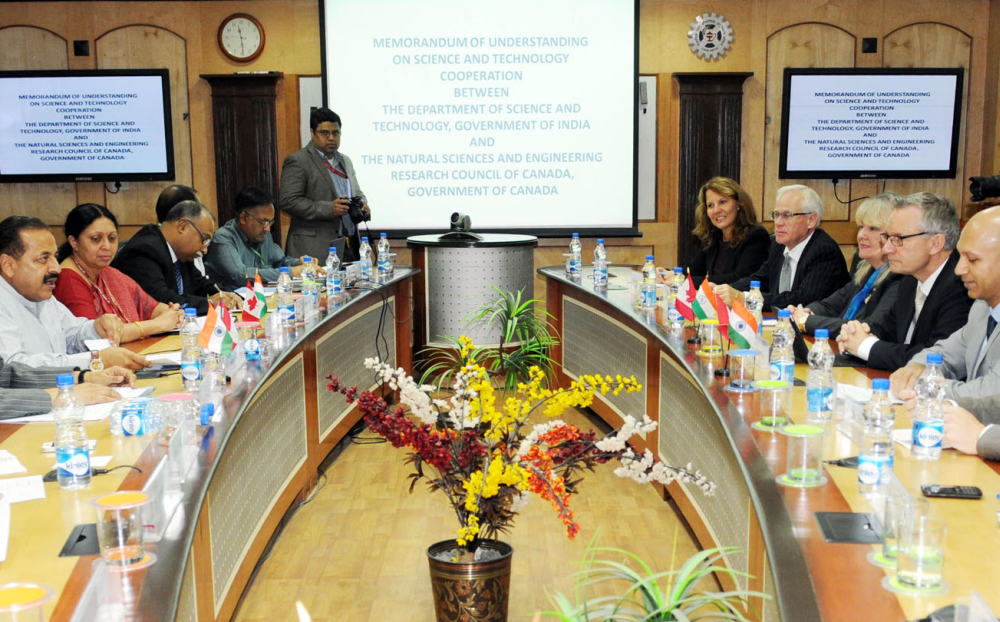 New Delhi: Visiting Canada's Minister of International Trade Ed Fast has strongly pitched in with the offer of its wood based high density house construction technology to enable India meet its 'Housing for All by 2022' target.
In a meeting with Urban Development and Housing & Urban Poverty Alleviation Minister M.Venkaiah Naidu, here today, Ed Fast made detailed queries about the new initiatives in urban sector including building of 100 Smart Cities, Housing for All and infrastructure development in urban areas of the country.
Ed Fast elaborated on Canada's expertise in wood based housing technology that enables multi-story construction that India can consider to meet its ambitious housing targets. He said, life span of such houses is about 60 years and is amenable for renewal. He also offered technology for waste water recycling.
Noting that three of Canada's cities viz., Toronto, Vancouver and Calgary figure among the top 10 smart cities of the world, Ed Fast shown desire to partner with India in an appropriate manner in building smart cities.
Venkaiah Naidu directed the Secretaries of his two ministries to examine Canada's offers for firming up areas of cooperation before the meeting of Prime Minister Narendra Modi with his Canadian counterpart during the forthcoming G-20 Summit.