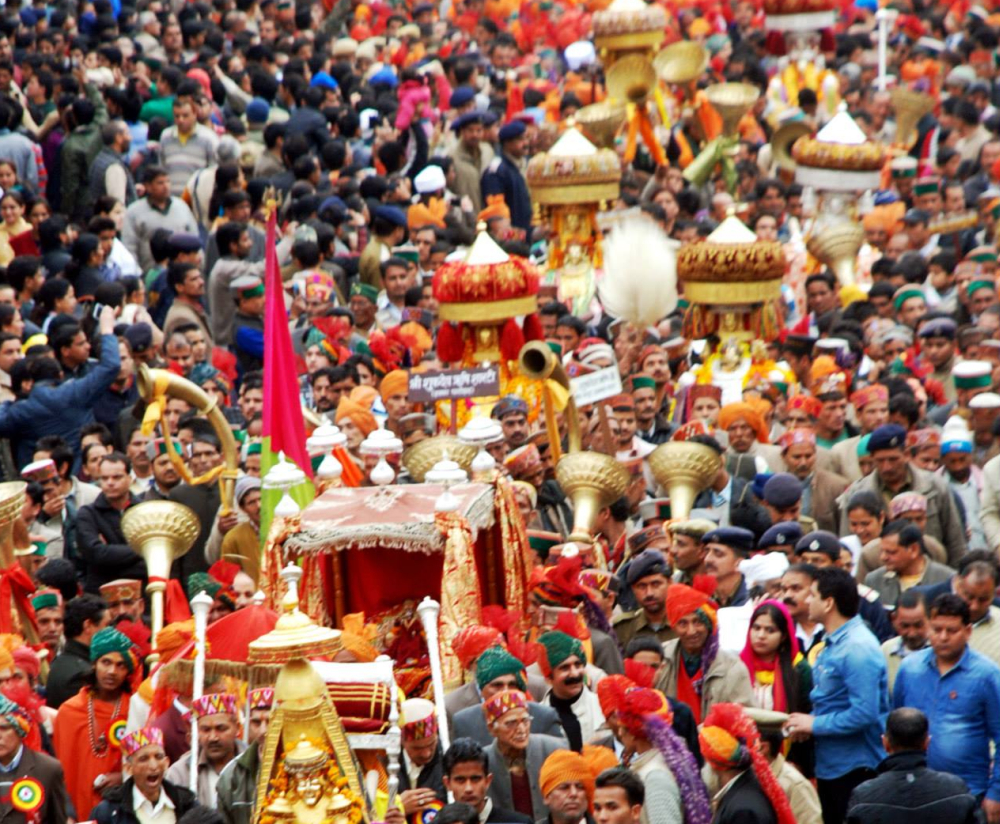 Playing with the faith in the name of Dev Sanskriti', Chief Minister Virbhadra Singh ordered to take action against those who were seen around roaming and carrying symbols of deities on roads or elsewhere and seeking money from the passerby.
Chief Minister, in the International Kullu Dussehra Committee meeting here today, said that they were unnecessarily defaming the culture and also the 'Devtas' by playing with the faith of the people and ordered to take immediate action against them. CM added
"This is not our tradition and such practice needed to be curbed which makes fun of our 'Dev Sanskriti' and lowers the dignity of deities"
Virbhadra Singh asserted that earlier, the local deities were carried on head or in traditional palanquins by 'Kardars' amidst beating of drums by musicians (Bajantris) with their traditional instruments, but it was sad to see few people in group of two or three sitting on the roadside and in public places thereby defaming the name of deities and asking for money.