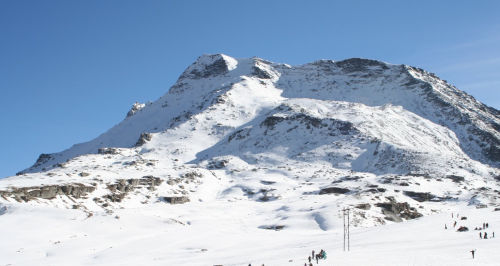 One of the most popular passes in the world, Rohtang Pass in Himachal Pradesh is at an altitude of 3,978 m (13,051 ft) above sea level. This high mountain pass on the eastern Pir Panjal Range of the Himalayas serves as a gateway to Lahaul Spiti, Pangi and Leh valley connecting it to the Kullu valley.
Due to large number of people dying in bad weather trying to cross the pass, the place got its name Rohtang which means pile of corpses. Rohtang is a famous tourist spot and is about 51 kms from another popular vacation place Manali.
The Pass offers mind blowing view of glaciers, snow peaks and Lahaul Valley and one can also enjoy sledge rides and skiing here.
The pass lies on the watershed between the Chenab and Beas basins. Beas River emerges from underground on the southern side of this pass.
The pass remains open from May to November. Rohtang Pass is infamous for long traffic jams due to rough road conditions and excessive number of tourist vehicles trying to cross the pass. Also after the Kargil Conflict in 1999 and Kashmir problem, the road serves as a military route for goods carriers, military vehicles and trucks.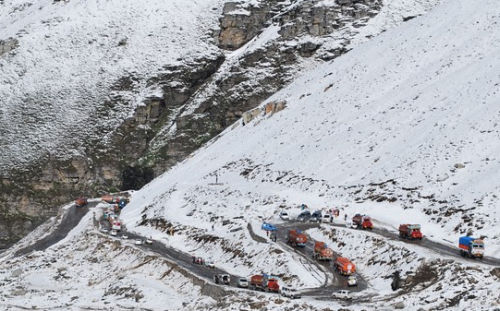 Looking at the military importance of the highway, Indian government began building the $320 million Rohtang Tunnel in 2010 to bypass Rohtang pass. The 8.5 km long tunnel will shorten the distance by about 50 km and will reduce the travel time between the southern and northern faces of Rohtang pass by almost five hours.