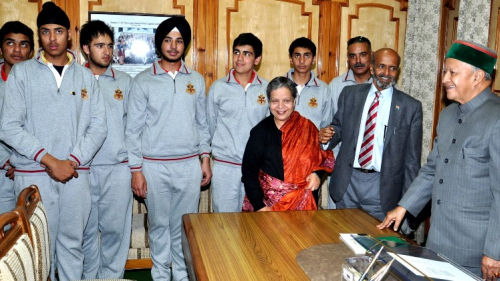 Chief Minister Virbhadra Singh flagged off an Expedition to Mount Everest comprising of students of State Lawrence School, Sanawar, district Solan from Shimla today.
This is the youngest team of six students to undertake the Everest Expedition in world so far. Virbhadra Singh conveyed his best wishes to the students and said that their expedition would bring laurels to not only Lawrence School Sanawar but to the State and Country as well. He said that it was a matter of pride that one of the members of expedition Ajay Sohl hails from Manali.
Other members of the team includes Guribadat Singh, Hakikat Singh Grewal, Fateh Brar, Prithvi Chahal from Punjab and Shubham Kaushik from Haryana.