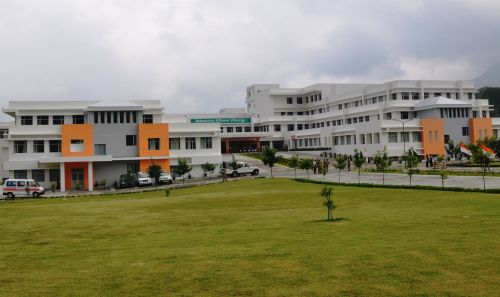 Vivekanand Memorial Research Trust, initiated by senior BJP leader Shanta Kumar has come under the judicial scanner as many Palampur residents are raising voice against it. In this regard the Himachal Pradesh High Court has issued notice to the state Govt and Vivekanand Medical Research Trust in a petition raising allegations against the trust.
A petition filed by a Palampur resident alleged that the people of the area had initially been told that the trust will operate a multi-faculty Hospital in the area and will be under Govt control.
This resulted in residents of Palampur to contribute towards the project, petitioner Bhuvnesh Chand Sood stated. Sood has alleged that instead of a charitable hospital as was envisaged the hospital is now running as a commercial venture. Alleging that money donated by the people has been mis-utilised the petitioner argued that a health resort, 'Kayakalp Palampur' which has been established on part of the land. The petition alleged that the former chief minister as a founder trustee was enjoying benefits through the Trust.
The petition also raised the issue of lease of the land at a nominal rate of Re. 1 for 99 years and has sought a probe in the matter as well as a direction to the government to take over the hospital for public benefit.