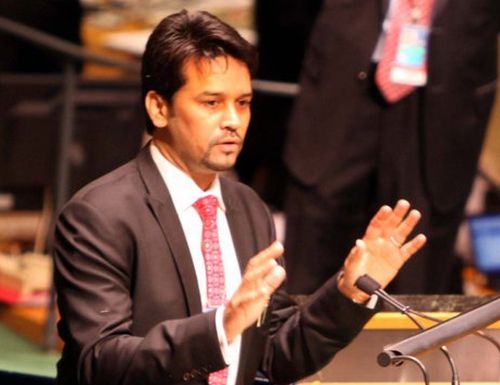 Anurag Thakur, M.P. Hamirpur is visiting the United Kingdom along with three other Members of the Indian Parliament from 26th Feb to 2nd March on the invitation of British Govt to discuss the scope for further improving economic, cultural and political links between the two nations.
Young BJP politician is schedule to meet Baroness Warsi, Minister in Cabinet Office and Chair of the Conservative Party, Rt. Hon. Andrew Patrick, Additional Director, South Asia Department, Foreign and Commonwealth Office (FCO) on 27th February. They shall also meet other British Parliamentarians at a dinner hosted for them by Lord Billimoria (Karan Billimoria) at the House of Lords.
Anurag Thakur will be visiting the Oxford University on 28th February to participate in discussions hosted by Confederation of Indian Industry (CII) to discuss the trade & cultural relations between the two nations. Anurag Thakur will also visit Westminster on 29th Feb to witness the functioning of the two houses of the British Parliament and also meet the UK Foreign Office Minister of State Mr. Jeremy Browne.