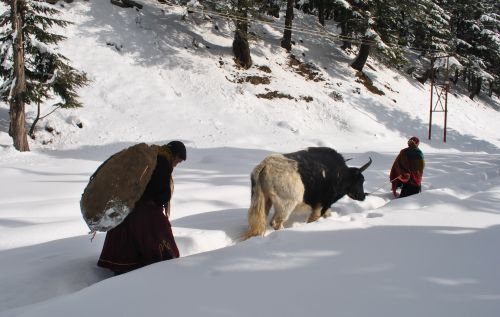 According to the latest census, sex ratio is still a disquieting factor as it shows that there are only 940 females per 1,000 males in India. Himachal Pradesh has also not done well as census report tells that sex ratio is 974. However, it is a story of country and one of the literate state, yet good news from tribal district Lahaul & Spiti in Himachal, where child sex ratio is 1013 as compared to 1000 males (0-6) age group.
Lahaul & Spiti has set an example, which is highest in the country at the district level as per data for census 2011 released by registrar general of India. Kamang in Arunachal pradesh is the district with 2nd position in India with sex ratio at 1005.Census figures are sensitive indicators that tells the status of women in India. If the census figures of Himachal are taken into consideration one can clearly find out that female foeticide is more in urban areas, literate, and advanced communities than in rural and illiterate communities. After critically examining the reasons behind, sincere credit goes to all the tribal's of Lahul&Spiti for attributing equal status and tratment, opportunities respect, honour and above all making them true and equal partners of their day today life. Keeping harsh conditions in view, Lahul&spiti is a thinly populated district having population of just 31528, literacy rate77.24 with child population of 2994 (0-6) boys 1507 and girls 1487.
Only one state and one union territory have higher female sex ratio in India. Kerala has 1084 females per 1000 males and Puducherry has 1038 females per 1000 males. In UTs like Daman in Daman & Diu(U/T) has the lowest sex ratio of only 618 females per 1000 male. Dadra & Nagar Haveli is another union territory also has a very low sex ratio of 775 female per 1000 male.
Mohan Lal Relingpa