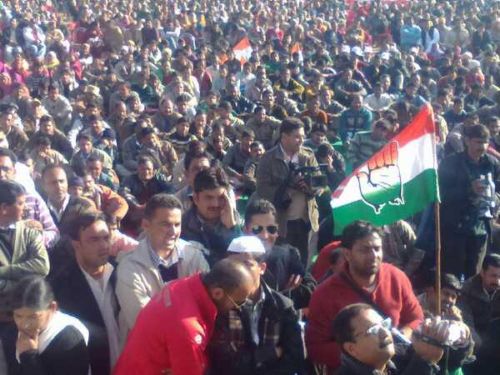 In a collective show of strength against the BJP Government, thousands of Congress workers gathered at Nagrota Bagwan under the leadership of the local MLA, GS Bali and marched their way from Nagrota Bagwan to the HP Assembly complex some 20km from the Bagwan. The march, wherein party workers from all parts of the state assembled, saw many on foot and some in vehicles. The strength of the rally grew with every stride as Congress workers from different areas of the state joined the march en route, leading thus to a traffic jam on the Dharamsala-Palampur road for several hours. Bali was joined by all prominent leaders of the party that included the AICC general secretary and party in charge for Himachal, Birender Singh, CLP leader Vidya Stokes, AICC secretary Aneez Ahmed, Mukesh Agnihotri, OP Rattan,Congress spokespersons, HPCC general secretary Chander Kumar and Ram Lal Thakur.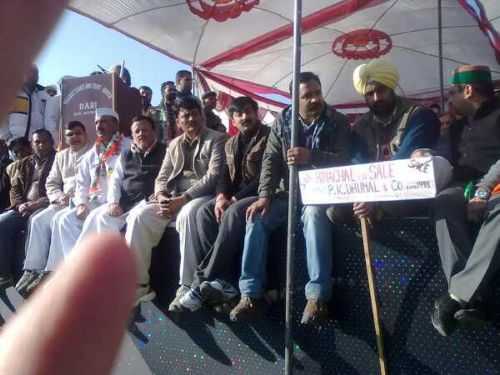 In unison to show BJP's decreasing popularity in the state, the gathered party leaders addressed the gathering. Birender Singh stood and alleged that the BJP Government has a tendency of lying, and went on to inform that in the next two months Congress would organise a march from Hamirpur, also to show strength against BJP. Vidya Stokes too went on to comment that the BJP's popularity was declining and urged people to support her party to oust the corrupt Government. Even the bedridden HPCC chief Kaul Singh Thakur couldn't hold back his frustration against the Government and had written a message for the assembled gathering, which read: I will tour the entire state to expose the present government.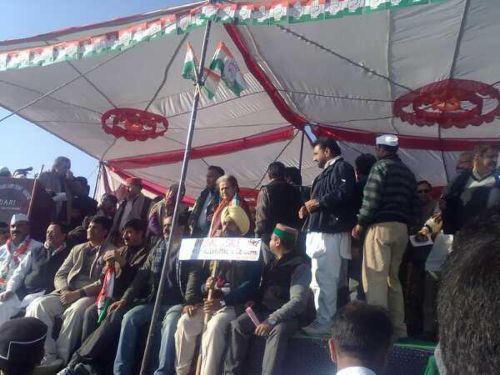 Asha Kumari, AICC secretary, read out the political resolution adopted during the rally. In the resolution the Congress alleged that many industrialists and other rich people had bought land through benami deals in the state. It said that even BJP leaders had to form the morcha for highlighting corruption cases against the present government. The resolution also condemned the use of alcohol and money power during the Renuka bye-election.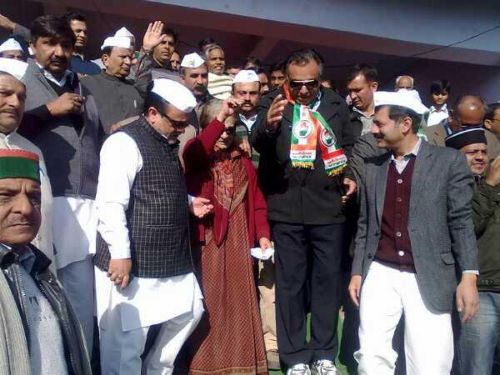 By successfully organising a Congress show of strength in Kangra, Bali has truly emerged as an influential leader in the lower regions of the state. This can be related to Virender Singh words full of praise for Bali: 'Bali is our hanuman; he added that Bali will be key leader to look for in lower regions of Himachal in the coming election.'
Raghubir Bali Son of GS Bali led the youth wing of the party to the march; he made all arrangements to successfully carry out the rally, Raghubir received the youth workers from every possible location and brought them to the venue ensuring full comfort of party workers. Youth left its own aura in the rally and every party member was all praises for Raghubir Bali.