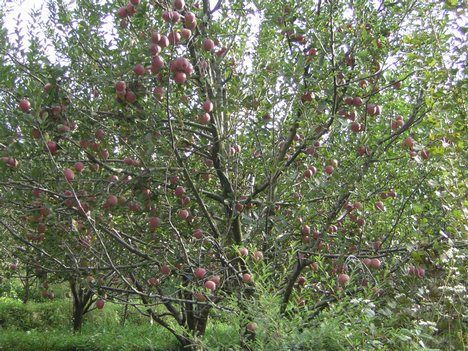 The central government has decided to set up two cold storages in the apple-growing areas of Himachal Pradesh, an official statement said here Friday.
Two controlled-atmosphere cold storages involving an outlay of Rs.10,038 crore would be set up near Kotgarh and in Gumma in upper Shimla for export of horticulture produce, the statement said.
It said the funds have been sanctioned under Agricultural and Processed Food Products Export Development Authority's (APEDA) Infrastructure Development Scheme for export promotion. The cold storages would be set up in association with the state-run Himachal Pradesh Horticulture Produce Marketing Committee (HPMC).
The Kotgarh store would have a capacity of 85 tonnes, while the Gumma store would be of 80-tonne capacity.
APEDA, an agency under the union Ministry of Commerce and Industry, has also tied up with the HPMC to revamp its packing houses.
It has already given Rs.12 crore for upgrading and equipping five packaging houses of the HPMC.
Himachal Pradesh had a record yield of apples last season (2010) with 4.46 crore boxes of 20 kg each.
The previous record yield of 2.6 crore boxes was in 2007. In 2009, it had slipped to 1.4 crore boxes.
Apple is the main fruit crop of the state and is grown in nine out of its 12 districts. It accounts for about 40 percent of the total area under all fruit crop cultivation.
Besides apple, other fruits like pear, peach, cherry, apricot, kiwi, strawberry, olive, almond and plum are the major commercial crops of the state.