Newly-elected Shimla Mayor Surender Chauhan has set his sights on improving the financial condition of the Shimla Municipal Corporation (MC) and upgrading the city's infrastructure. In a recent interview, he outlined his ambitious plans to tackle various issues affecting the city.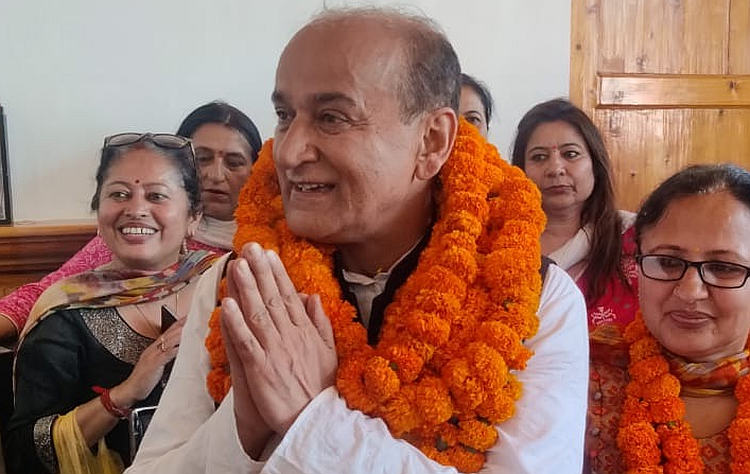 Chauhan stressed the need to generate additional income for the MC, which is currently largely dependent on grants. He plans to look for ways to increase the city's revenue, such as regularizing unauthorized buildings and renovating old dilapidated buildings on old lines. He also hopes to speed up work on all parking lots in the city and improve the connectivity of slip lanes with the main roads to ease traffic congestion.
The Mayor's priority projects also include ensuring a 24×7 clean water supply and expanding the sewerage network. He plans to float tenders for these projects soon, which he believes will bring about significant changes in the lives of locals.
In addition to these infrastructure projects, Chauhan has plans to introduce electric buses and smaller vehicles and taxis in different parts of the town. He also hopes to encourage the city's residents to take responsibility for the environment by adopting an area for the plantation of saplings and ensuring their maintenance for the next few years.
Recognizing the importance of citizen participation, Mayor Chauhan intends to engage the community in various initiatives. He plans to establish collaborative platforms where residents can actively contribute to the city's development by volunteering in tree plantation drives, cleanliness campaigns, and other environmental conservation efforts. By fostering a sense of ownership and pride among the citizens, he believes Shimla can become a shining example of community-driven sustainable development.