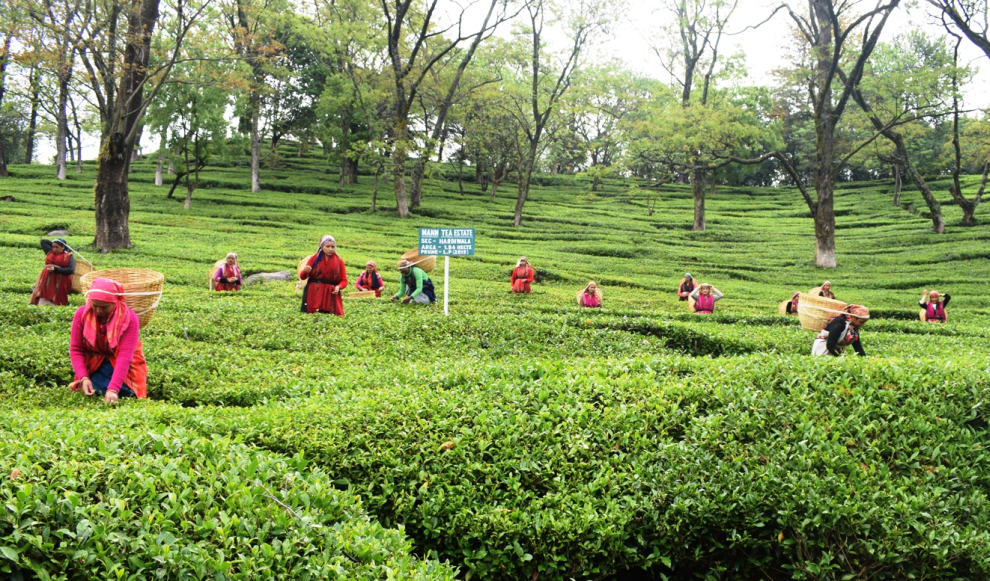 In a significant milestone, Kangra Tea has become the second Indian product to be registered with the European Union (EU) as a protected Geographical Indication (GI). Chief Minister Sukhvinder Singh Sukhu announced the registration's importance in recognizing the product's quality, genuineness, and reputation in European markets. This achievement paves the way for the sale of Kangra tea in European countries, offering international recognition and substantial benefits to tea growers in various regions of Himachal Pradesh.
Known for its unique taste and fragrance, Kangra tea owes its distinctive flavour to its abundant pyrazine content. Moreover, the tea boasts medicinal properties attributed to its antioxidants, phenolic compounds, tryptophan, amino acids, theanine glutamine, and catechin. The Registrar of Geographical Indicators Chennai had previously granted Kangra tea GI status in 2005, and now, with its registration with the EU, the Chief Minister expects a significant boost in sales, resulting in substantial gains for Kangra tea growers across the state.
During the British era, Kangra tea made its mark in European markets and received numerous awards from Amsterdam and London between 1886 and 1895, owing to its exceptional quality. However, the absence of a registration certificate hindered its sale in European markets until now. The recent registration has opened up promising opportunities for Kangra tea in European markets, providing a platform for its growth and expansion.
Chief Minister Sukhu emphasized the government's commitment to preserving the state's traditional products and outlined various initiatives aimed at benefiting local artisans and weavers. Over 400 traditional products from Himachal Pradesh, including the Kullu shawl, Chamba Rumal, Kinnaur shawl, Kangra painting, Lahaul woollen socks, and gloves, have been granted GI status. Additionally, the registration process for the Himachali cap, Sirmauri Loeya, Mandi Sepubari, Chamba metal craft, Kinnauri apple, and Kinnauri ornaments is currently under consideration with the Registrar of Geographical Indication, Chennai.
The Chief Minister praised the Himachal Pradesh Science Technology and Environment Council (HIMCOSTE) for successfully completing the rigorous registration process for Kangra tea with the EU. He also congratulated the Agriculture Department, IHBT Palampur, and the Kangra Valley Small Tea Planters Association for their significant contributions to this remarkable achievement. With Kangra tea now securing its place in the European market, the stage is set for its tea industry to flourish and bring economic prosperity to the region.