Shimla: The Himachal Pradesh Government is all set to partner with the Indian School of Business (ISB) to provide policy inputs and research support for the emerging bio-energy sector.
The State Government would initiate a pilot project for Bio-energy production from pine needles and bamboo.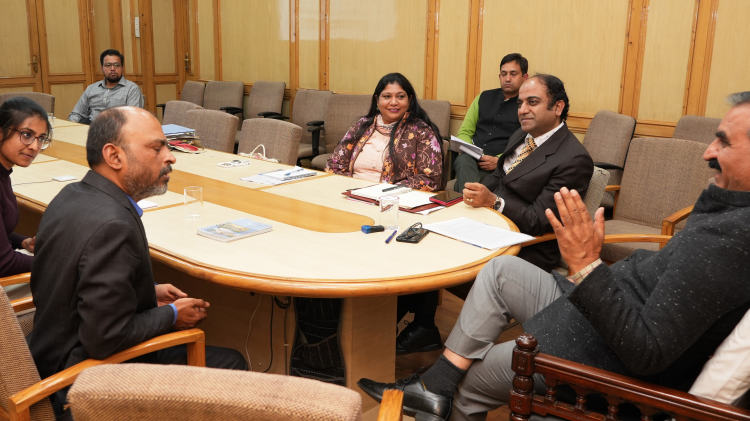 "Many sectors like thermal power, cement and steel were exploring fossil fuel substitutes to reduce emissions. Thus, the scope can be expanded to include fuel briquettes made from pine needles as potential substitutes, which has the advantage of much higher calorific value and this would also pave the way for strengthening the rural economy", Chief Minister said in meeting with ISB representatives Executive Director of Indian School of Business, Prof. Ashwini Chhatre and Policy Director, Dr Aarushi Jain here on Friday.
ISB would provide the business model and technology to make this project a success, with the assistance and cooperation of the State Government.
As the Government mandate for ethanol blending in petrol has increased from 10 per cent to 20 per cent with an ambition to achieve the target of a 'Green Energy State' by 2025, the ISB would also undertake the task of making ethanol, compressed bio-gas and bio-fertilizer from bamboo.
The residue of ethanol production from bamboo serves as feedstock for the production of compressed bio-gas and bio-fertilizer in large quantities.