Giving rest to the all speculations the Indian National Congress has ceded to the pressure from the senior party leaders and appointed Kuldeep Singh Rathore new president of Himachal Pradesh Congress Committee.
Kuldeep Singh Rathore has replaced Sukhvinder Singh Sukhu. He has served the post since 2013.
Rathore is considered a close confident of senior Congress leader Anand Sharma and has served party on various position from student and youth wing of Congress Party. He has also served as party state spokesperson and vice-president during Thakur Kaul Singh tenure.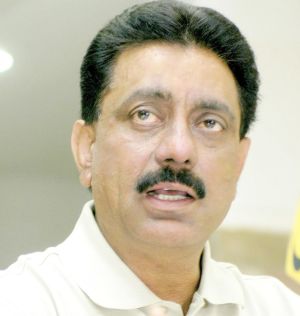 Appointment of Rathore has been made when party is preparing for the parliamentary election. The Congress has failed to win even a single seat in 2014 election despite being in power in the state. The state congress is divided house and Rathore will have tough time to take all its leaders onboard to take BJP head on in the parliamentary election.
Virbhadra Singh, who's a tallest leader in the state, wasn't happy with the working of the Sukhwinder Singh Sukhu and never missed an opportunity to target Sukhu even in the public meeting, now Rathore will have to take veteran leader in confidence to run the party affair.