Kullu: Team Himachal Valley has won the third edition of Himalayan Auto Cross, a Himalyan Auto Cross Rally held in Dhalpur ground, Kullu. Ghanshayam bagged first position with 1:53:50, while Sushant Thapa from Team Himachal Valley got the first runners up trophy in With a finishing time of 1 minute 54 Seconds and and Pawan Negi with timings 1:56:12 got the third position in the Open 4×4 Gypsy category.
More than 100 competitors from all over India participated in the rally under various categories. Sushant Thapa participated in the Himalayan Rally for the first time and gave tough competition to experienced participants who already represented in various national rallies including the prestigious Raid De Himalaya.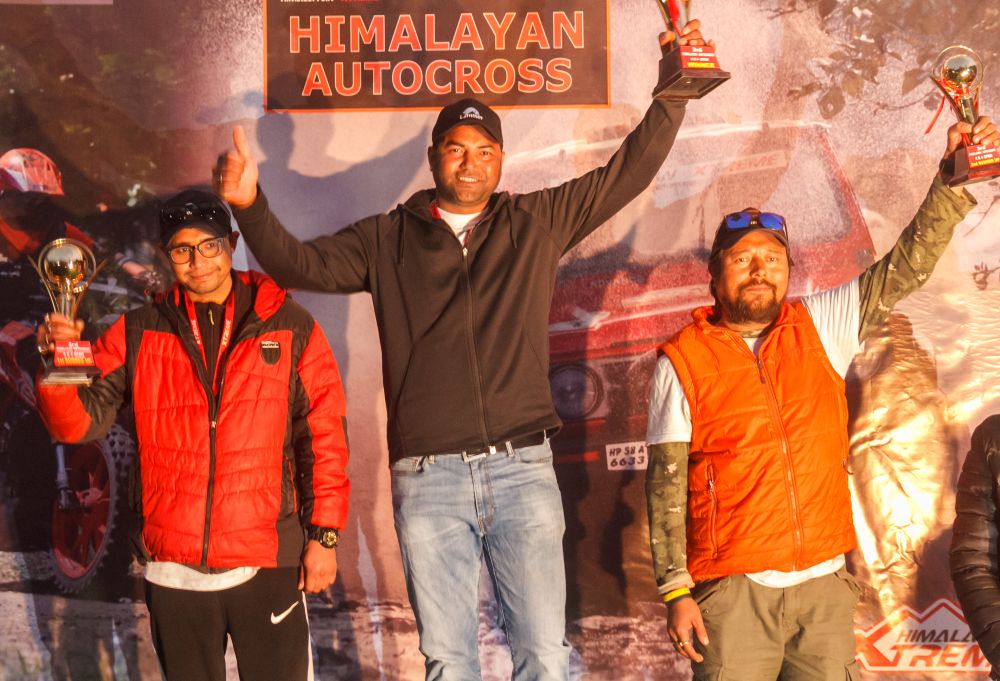 On his first time experience in the Himalayan Auto Cross Rally, Sushant Thapa said, "Autocross is quite different from driving on road experience as there is an off road track in which you have to keep yourself safe from fouls and drive carefully on the corners and beat the speed timings of the other participants. It was my first time experience so I had to understand each and every detail myself while driving and analyzing the race track. It was quite tough because the other participants were experienced and they had already participated in many other national level competitions."
He further added that, "People should drive safely on road and should not consume any drugs and alcohol while driving."
"Himalayan Autocross is a prestigious car rally helps the participants in improving their skills in ground. It is a great chance of learning especially for those who want to participate in the bigger rallies"- Said Suresh Rana, 11 times winner of Raid De Himalaya and organizer of the Himalayan Auto Cross.