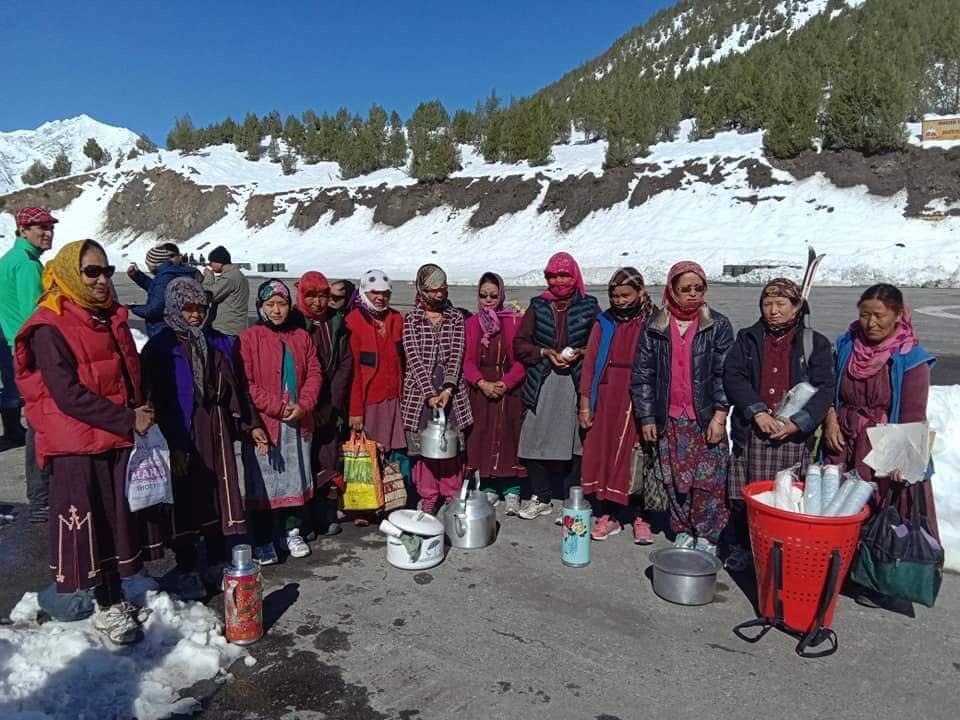 There have been cases in India where, during the natural disasters, hotel and dhaba owners were seen exploiting the situation to extort money from victims. The survivors of some of the worst natural disasters had recalled that they were made to pay  Rs. 300-500 for a plate of food. The price of bottled water and beverages are hiked because stranded people would pay anything to survive. Incidents of looting of stranded people were also reported in some cases.
However, the people of Himachal Pradesh are proving that the humanity is alive in Dev Bhoomi.
While the Indian Air Force (IAF) and the Border Road Organization (BRO) are dedicatedly working to rescue tourists stranded in Lahaul-Spiti district, which was cut off after a snowfall and incessant rains, the locals are also not leaving behind the opportunity to help these tourists as well as drivers.
As a gesture of benevolence, the villagers, especially the women have taken a resolution to supply free edibles, warm clothing, and bedding to the stranded people until they are airlifted or transported to safer location.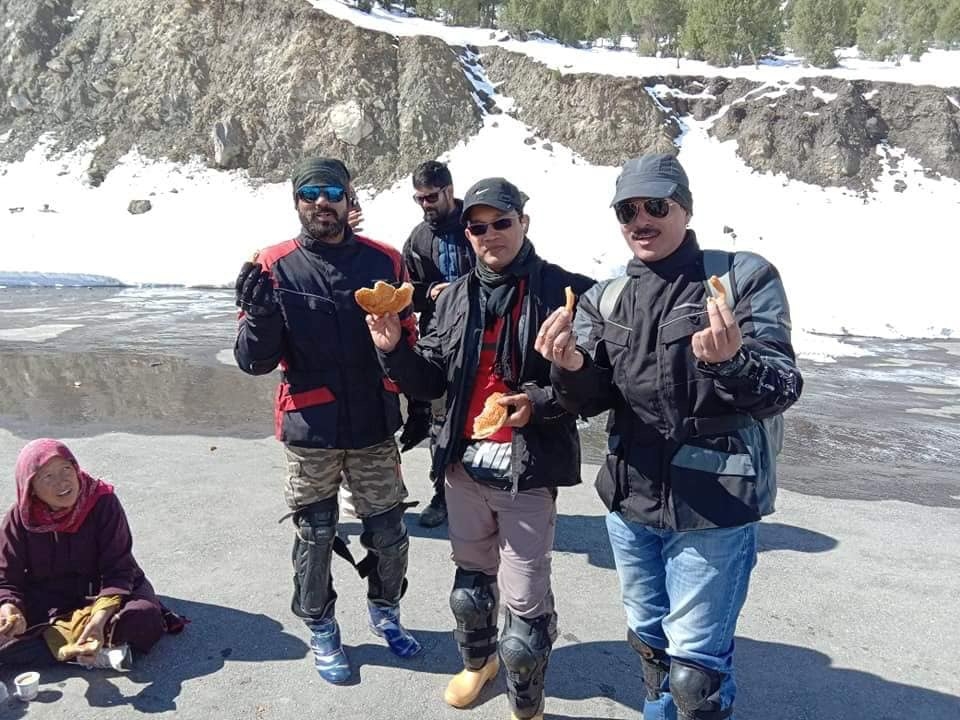 Local women under Tod(तोद) Valley Mahil Mandal and Yuva Mandals have come ahead to fulfil this resolution.
Local women have urged dhaba and hotel owners in Keylong, Sissu, Udaipur, and Koskar to join the relief efforts and provide free food and shelter to the stranded people.
It's pertinent to mention that the locals of the valley have faced severe losses as their apple, peas, tomato crops were completely destroyed due to snowfall and incessant rains. Despite bearing this loss, the locals have shown regard to humanitarian values.
As per official reports, over 600 people were rescued and brought to safe locations in Kullu and Manali on Wednesday. The operations would continue on Thursday as about 1000 more people are still awaiting a rescue.
The death toll has risen to 14 as two women died yesterday. One of them was pregnant. The valley was disconnected from rest of the world after a four to five feet snowfall and rains.