Shimla: Following the Nurpur School Bus accident, finally the state government has woken up from deep slumber and now decided to implement safety norms in school buses.
The state government today decided that every vehicle being used to carry school children must be driven by a driver having a minimum experience of five years in driving such categories of vehicles and must not have any record of traffic offences. In addition, all the safety related provisions for the safe plying of students to school and back home must be efficiently implemented.
Chief Minister Jai Ram Thakur in a meeting with senior officers of the state government today regarding transportation safety issues pertaining to private schools, said the school bus accident in Nurpur was tragic and effective steps should be taken so that such types of incidents were not repeated in the future.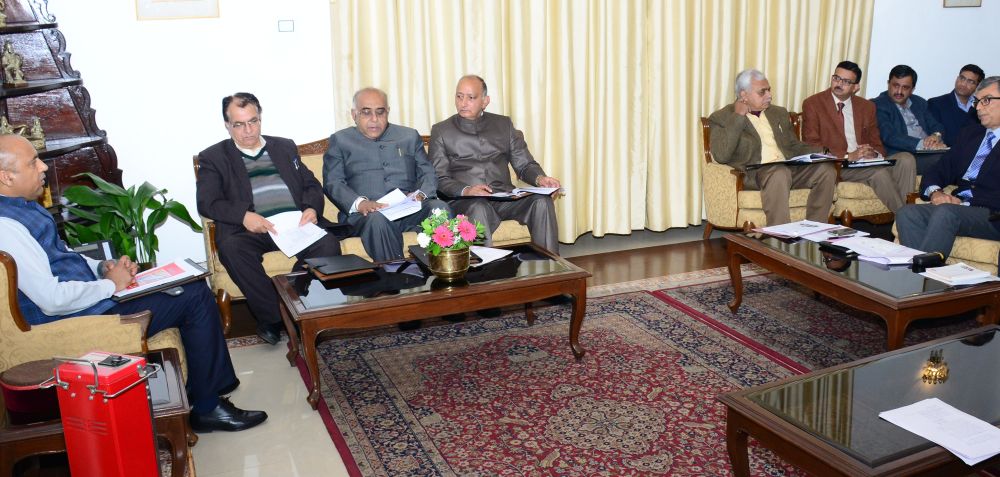 The Chief Minister asked to focus on strengthening and regulation of existing laws and guidelines applicable for buses and taxis and other means of transport for transportation of students by the private schools. He said that any violation in driving must be dealt strictly. He said that there must be appropriate permits for the vehicles to carry students and the concerned authorities must launch campaign to tackle violations of the safety measures.
Jai Ram Thakur also asked the high level committee constituted under the chairmanship of the Chief Secretary to regulate traffic safety issues pertaining to private schools in the state to submit report within four days so that the recommendations could be finalized and effectively enforced for the safety of students.
He said that all the guidelines issued by the CBSE, Hon'ble Supreme Court and the National Disaster Management Authority would be effectively implemented. He said that all the school buses should be as per the specification laid down by the competent authorities. He said that effective feedback mechanism must be evolved to check and improve implementation of existing laws.
The Chief Minister said that the strict action should be taken against the vehicle carrying excess of its permitted sitting capacity. The buses plying students should have all the required equipments such as first aid box, fire extinguisher etc. He directed the officers to effectively enforce all the laws enacted for the safety of the children.
The state government has decided to undertake extensive drive to check the buses or vehicles being used by the schools. These checks would be repeated after a period of three months and government would also consider making the rules for passing of the vehicles more stringent. It was also decided to conduct medical check-up of the drivers of the school buses.