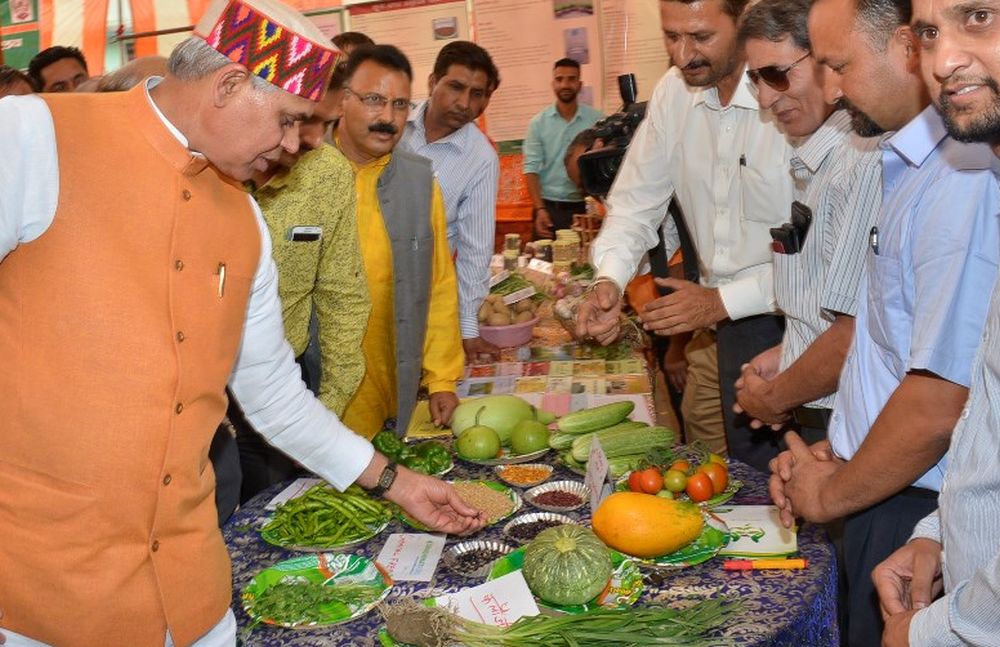 Bhangrotu/Mandi: To combat the challenge of air, water and land pollution, Himachal Pradesh Governor Acharya Devvrat has advised the farmers to adopt zero budget natural farming.
The Governor, in a program organized jointly by Youth for Sustainable Development, Shimla and CSK Agriculture University, Palampur on the theme 'organic and traditional agriculture farming' at Bhangrotu in Mandi district, today, said zero budget natural farming ensure good health and would go a long way in strengthening economy of the farmers.
He expressed concern that chemical fertilizers and pesticides had been introduced in the name of green revolution and to some extent they increased the production level but lead to degrading fertility of the soil and products so produced were harmful to the body.
The Governor said that it was the need of the hour to promote and adopt organic farming, which was possible only when every farmer starts rearing domestic cows.
He said that cow rearing could be helpful in improving soil fertility and producing maximum yield by using minimum water and getting remunerative price of their product. Acharya Devvrat said that domestic cow was useful in every respect and with the help of traditional farming, revolution in agriculture sector could be generated.
Acharya Devvrat also inspected the stalls put up on the occasion for awareness of faring community on natural farming.
Vice-Chancellor of Agriculture University, Palampur Prof. Ashok Kumar and other senior officers of the university, representatives of various Mahila Mandals and progressive farmers were present on the occasion.