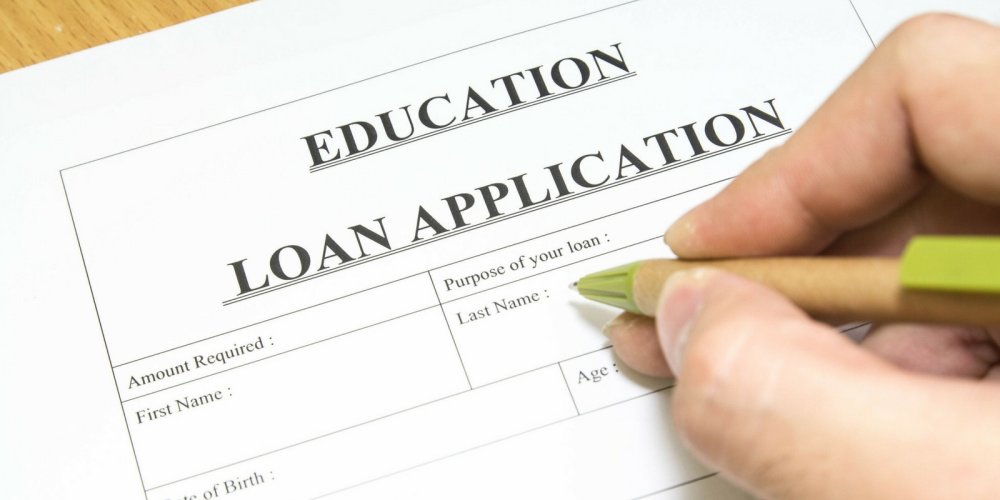 After the newly elected Chief Minister of Uttar Pradesh, Yogi Adityanath, declared loan waiver for about 2. 25 crore farmers upto Rs. 1 lakh that amounts to over Rs. 36, 000 crore, farmers in other states like Haryana and Maharashtra are also seeking relief on the same pattern. Not only it encouraged farmers to breach credit discipline, but has also sparked restlessness in other sectors, especially education.
Now, the student organizations have also begun to demand relief in education loans. The students argued that students with weak economic background fail to avail education loan schemes of banks due to high rate of interest. For those who avail these loans, the financial burden worsens as they struggle to pay-back these loans due to high unemployment rate. Large number students are denied access to higher-education in professional and vocational courses due to gigantic fee structures.
The demand to waive-off education loans of eligible candidates and formation of policy for interest-free education loan to students has been first raised by the state unit of the National Student Union of India (NSUI) in Himachal Pradesh. Vinay Hetta, state vice-president, and Ambika Verma, a national delegate of NSUI, in a joint statement, said that education is the foundation for development of any nation. Interest free education loan and loan waivers would allow more students to gain access to higher education, thus, strengthening the overall economy of the nation.
The student organization argued that as per the Reserve Bank of India and NDA Government, large amount of black money has been unearthed after demonetization. If it's true, then this money should be used for the welfare of the students as well, similar to the pattern adopted for farmers in UP. The organization has declared that they would not hesitate to stage a fight against the Centre government for their demand.
While loans of farmers have been waived off previously, government had, in 2014-2015 interim budgets, announced a moratorium period for certain education loans under Central Scheme for Interest Subsidy (CSIS).

The idea of low interest on education loans does make sense, but the loan waiver might not prove healthy for the banking culture as well as over-all economical balance. There are certain economical formulas that require respect and must be followed to avoid long term economic disasters. The money disbursed in loan waivers is likely to be recovered by way of higher taxes in future. Because, the hole created in the economical matrix by these loan waivers will have to be filled.
Will Waiving off Loans Actually Help?
Though, the Reserve Bank of India and eminent economists have criticized the move and argued that it would vitiate the credit culture and penalize honest borrowers, the political arena sees this trend as perfect bait ahead of assembly elections. The RBI argues that instead of waiving off loans, the government should work to deliver higher cost to agrarian produce. The infrastructure like accessible markets, better road connectivity, research, and access to modern methods and technologies will yield long-term benefits for these farmers. Currently, farmers might find it a relief but it would not help making long-term reforms. The RBI also argues that PSUs or private banks would crowd-off, leading to rise in interest rates. Moreover, the farmers who would avail this loan waiver offer would be blacklisted by banks due to their bad credit history.
Waiver a Populist Step, Not a Proper Solution
In 1990, Devi Lal had announced similar loan waiver. It achieved him political goals, but crippled the rural credit structure. As per Author and columnist Suridner Sud, in his book "The Changing Profile of Indian Agriculture", the structure was crippled so badly that it tool decades to get back on tracks. Also, the economist suggested that credit discipline took a hit as it encouraged farmers to willfully default and made even the healthy commercial banks wary of lending crop loans to the farmers.
Chandrashekhar Rao, Chief Minister of the newly formed Telangana state and Chandrababu Naidu, Chief Minister of Seemandhra had also used the loan waiver move as sop to win elections. However, that didn't deliver a proper solution to weak-section of farmers. Rather, it just destroyed faith of banks that started avoiding lending money to small farmers.