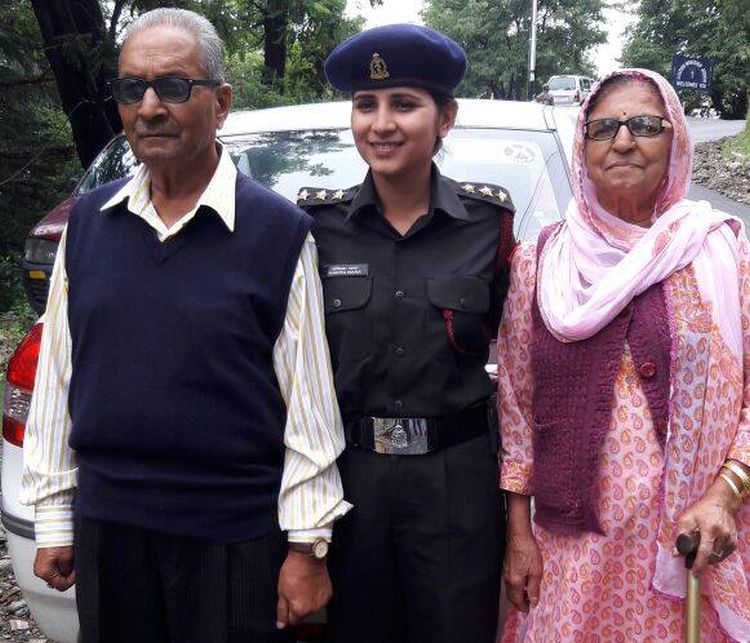 Shimla: Capt. (Dr.) Ankita Rana is an ideal granddaughter a grandfather would dream off. But this is not what her grandfather dreamt. He dreamt of his sons as an Army officer and as a doctor. As fate would have it, the two sons couldn't fulfil their fathers dream, but Ankita wouldn't let fate keep her grandfather's wish unfulfilled.
After completing her schooling from Auckland House, Shimla, Ankita ventured out to become a doctor. She completed her MBBS from LN Medical College Bhopal and soon after joined the Indian Army as Captain (Doctor). Ideally granting her grandfather both his wishes.
Capt. (Dr.) Ankita Rana is not just a proud granddaughter, she is just another fine example of what girls can achieve if given a chance to follow their dream.
Capt. (Dr.) Ankita Rana, a national level table tennis player, was recently posted at the Army Medical Corps in Jutogh.