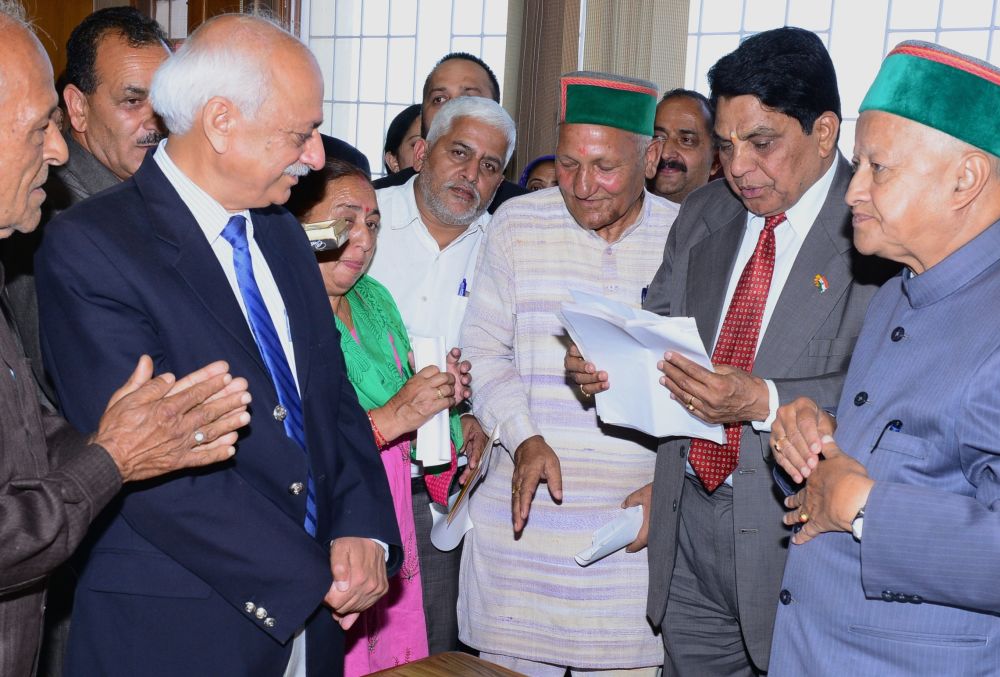 Shimla: Social Justice and Empowerment Minister Dr. (Col.) Dhani Ram Shandil disclosed today that State Government was making sincere efforts to ensure welfare of the old aged persons in the State. He said that Government was implementing the 'Himachal Pradesh Maintenance of Parents and Dependents Act, wherein, it has been made mandatory for children to look after their aged parents and other dependents or pay a maintenance allowance.
He added that SDMs have been declared as the Nodal Officers for overseeing its implementation. Under this, complainants can simply go to a Sub Divisional Magistrate to seek redressal of their grievances and can get maintenance allowance upto Rs. 5000 per month and till date more than 250 persons have availed benefit under the Act, he said.
He said that under the 'Integrated Policy for Older Persons' the Government has opened four Old Age Homes at Bhangrutu in district Mandi, Kalath in District Kullu and Darri in District Kangra besides the Old Age Home at Basantpur in District Shimla with an intake capacity of more than 115 persons. He said that the Government has decided to develop 25% of the capacity at Basantpur Oldage Home only for the specially abled and infirm in the entire State. Having created 3 Special Homes for the adult mentally retarded persons at Kalath (60 females), Chowari (10 males and 20 females) and Nahan (20 males), the adult inmates from all the present Homes, Nari Sadans and other Asharms will gradually be shifted in these Special Homes, he said.
The Minister said that in addition to this, State Government has also been supporting 11 Day Care Centres in various districts and Counseling Centres at Shimla and Kullu. During the previous year, the Government had spent Rs. 47.89 lakh for supporting the Old Age Homes however, for current year a provision of Rs. 92 lakh has been made. In addition to this, Rs. 20.54 lakh and Rs. 3.09 lakh have been spent on Day Care and Counseling Centres respectively, he added.
He said that the Government has also issued Old Age Identity Cards to 1,97,876 persons so as to help them avail benefits under various welfares schemes. The Government on its part has also been organizing International Day for Older Persons on 1st October each year, he said.
Minister further said that under the social security measure, a total of 2,23,143 older persons in Himachal Pradesh are getting Social Security Pension out of which 1,56,082 eligible persons below 80 years are getting Rs. 650 per month and 67,061 eligible persons above 80 years are being paid Rs. 1200 per month.
Dr. Shandil said that in order to maintain the transparency and also ensure convenience to the Old Aged beneficiaries, the State Government has been taking steps for introducing the system of Aadhar linked pension disbursement through RTGS. In this regard due to the steps taken by the State Government, more than 80 percent beneficiaries in Bilaspur and Hamirpur districts have been linked with the banks for the pension disbursement and other districts too have been asked to collect the banks/postal saving bank accounts details of the social security pension beneficiaries. However for the very old and infirm beneficiaries, the State Government would continue to support them with Money Order system of Pension Disbursement if so required, he added.