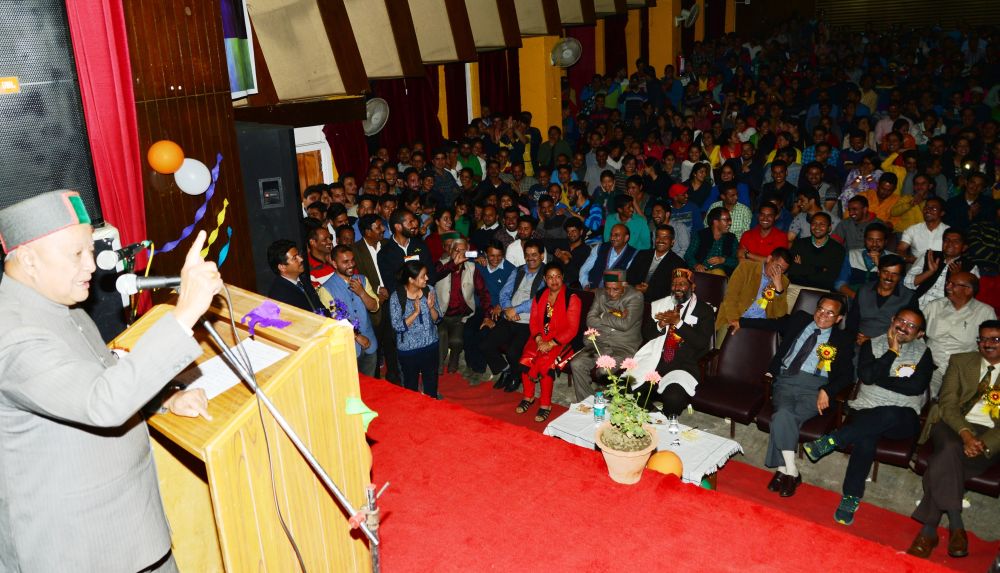 Shimla: Determine to maintain discipline and curtail unwanted violence in the HP University campus, the state government has decided to go ahead with its decision not to hold direct students' election in this year as well.
Chief Minister Virbhadra Singh, while speaking at the National Students Union of India (NSUI) 45th foundation day function at HPU, today, made clear that he's not in favour of holding election to the students body in near future and the Students Central Association would be formed on merit.
Himachal Chief Minister said that he was in favour of freedom of students but not on the cost of violence.
The Chief Minister also warned the teachers to abstain from student's politics and said that they should concentrate on building faith and an environment of peace in the campus. Singh said
"We should have a motto of 'One body, One thought and One mind' to remove the past blots"
Singh exhorted students to inculcate habit of reading apart from the routine curriculum to gain knowledge and make maximum use of library.
The Chief Minister announced to establish a central library in Shimla and the old books lying else-where in other libraries would be gathered and re-published to make the library one of the best treasure houses of knowledge in the country.
Singh also entrusted faith in the RUSA system and hoped it to prevail shortly.