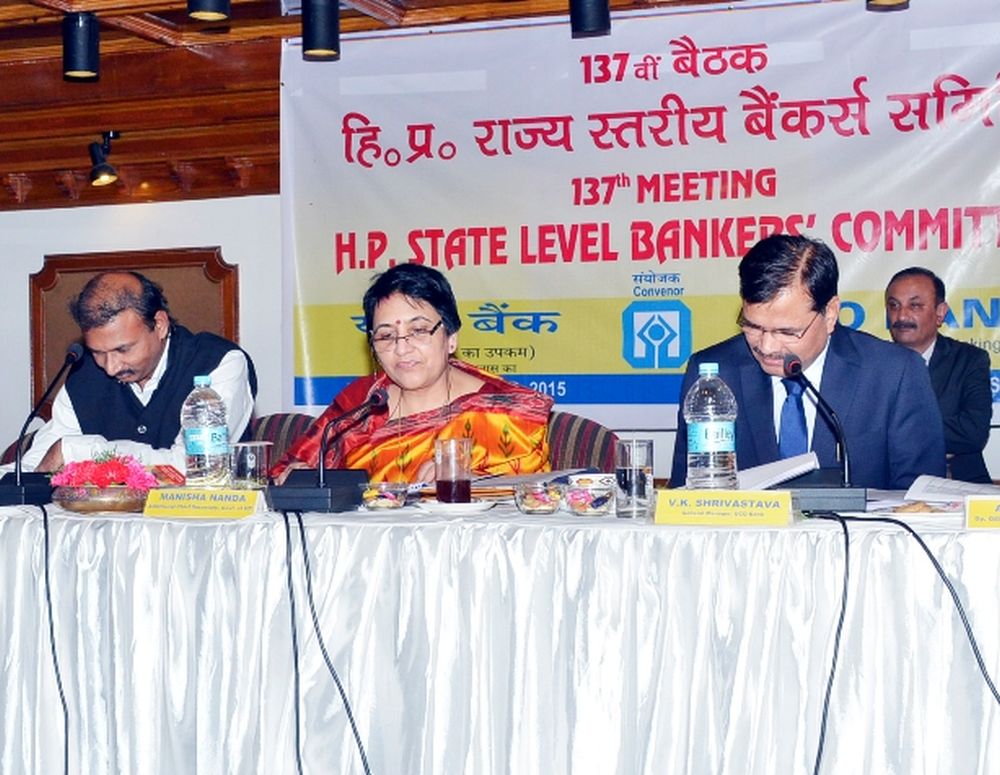 Under Prime Minister Narender Modi ambitious Pradhan Mantri Jan Dhan Yojana (PMJDY), more than 9.35 lakh accounts have been opened in the state.
Additional Chief Secretary Manisha Nanda, in a 137th State level Bankers Committee Meeting, appreciated the efforts of the banks. Over 9.95 lakh persons have also been included under the new Social Security Schemes.
Nanda asked the Banks to launch massive awareness campaign on the Suraksha Deposits special deposit products introduced by Banks to enroll maximum people under the Micro Insurance and Pension Schemes started under universal Social security campaign. She urged the Banks to put more thrust on the credit Linkages of Self Help Groups.
Additional Chief Secretary said that micro and small entrepreneurs do not have easy access to finance from formal Banking system. She said that Government of India has launched a Pradhan Mantri MUDRA Scheme to fund the entrepreneurial activities of small entrepreneurs having credit needs of up to Rs 10 lakh with special focus on micro entrepreneurs having credit requirement up to Rs 50000. She said that Banks have started campaign to cover these entrepreneurs under the MUDRA scheme and mega credit camps were being organized by the Banks from 25 September to 2 October, 2015 in the State and Rs. 31.74 crore would be disbursed in the camps. She emphasized for coordinated efforts from all the stake holders to provide the finance to needy entrepreneurs.
Ateesh Singh, Director Financial Services, Ministry of Finance, Government of India said that special thrust has put on enrollment of maximum persons under the Social Security Schemes and financial inclusion campaign. He emphasized the banks to provide the financial assistance to the small entrepreneurs under Pradhan Mantri Mudra Yojana in a time bound manner.
V.K. Shrivastava, General Manager, UCO Bank and convener of State Level Bankers Committee, said that total Business of banking sector in the State have crossed more than 1.07 lakh crore.
CGM NABARD, P Radhakrishanan, Regional Director RBI I.S. Negi, senior executives, officials from State Govt. Departments/Boards/ Corporations and Banks and A.K. Sinha, Deputy General Manager, UCO Bank.