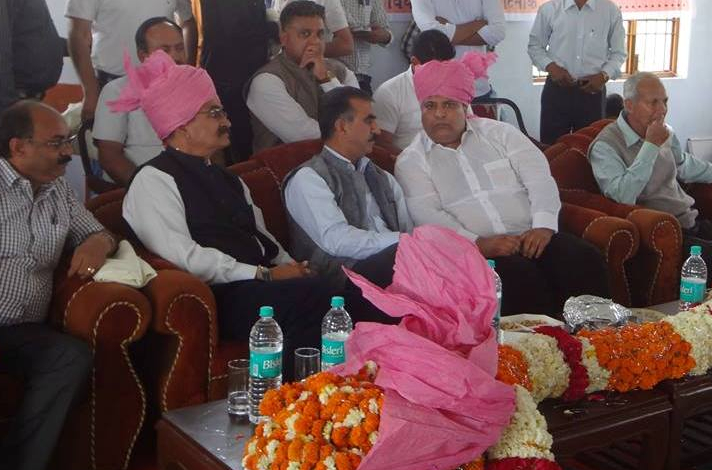 Gagret: Himachal Pradesh Congress President Sukhvinder Singh Sukhu accused Prime Minister Narendra Modi for backtracking from poll promises.
In a Gagret Block Congress meeting, Sukhu criticised Union Government for not implementing 'One Rank, One Pension' scheme as promised during Lok Sabha elections.
Sukhvinder Singh Sukhu claimed the UPA government had implemented 'One Rank, One Pension' scheme for ex-servicemen and had made budgetary allocation for the same, but the Modi government backtracking on the issue as it has failed to make any budgetary provision for the scheme.
State Congress President also slammed NDA led Union Government for hastily bringing Land Acquisition Bill and termed it as anti-farmer and aiming to benefit industrialists and corporate only. He said
"BJP has unanimously supported Right to Fair Compensation Act, 2013 that was part of Land Acquisition Act inside and outside Parliament nine months ago but now the Modi government is planning nullify the same law within six months of coming to power even before it could be implemented,"
Sukhu also hailed the state government for introducing Sports Bill and said the Bill would regulate Sports Associations in Himachal, resulting in better promotion of sports and athletes in the state.
He asked party workers to work in coordinated manner to strengthen the party organization in the state so that party could emerge out strongly in the state.