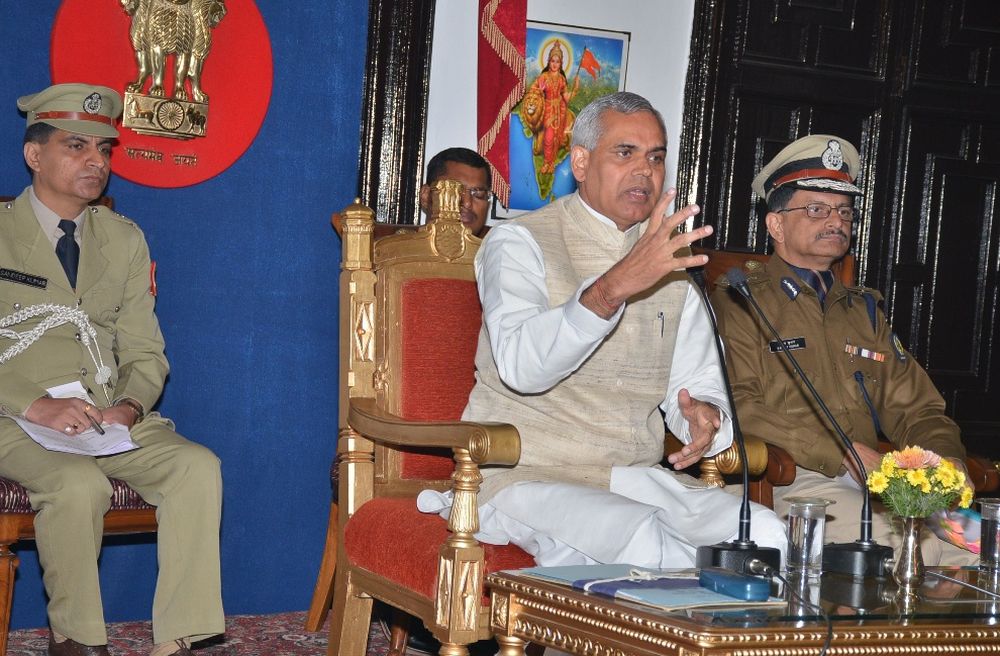 Himachal Congress President Sukhvinder Singh Sukhu isn't happy with Governor Acharya Devvrat meeting with state's top bureaucrats from Police, Forest and other departments.
Sukhu, in a press statement, expressed his displeasure over meeting and said that instead of summoning these officials, the Governor should have called up the concerned ministers.
Congress state president said that the Governor holds a constitutional post and he cannot directly interfere in the functioning of democratically elected state government.
Sukhu claimed that it doesn't come under Governor purview to call a meeting of heads of government departments and cautioned that such interventions would set bad precedent in the democratic setup of our country.
He said that the Congress party does not doubt the intention of Governor Acharya Devvrat in giving directions for controlling drug smuggling or any other issue but directly calling meeting of top bureaucrats' amounts to interfering with the functioning of democratically elected government.