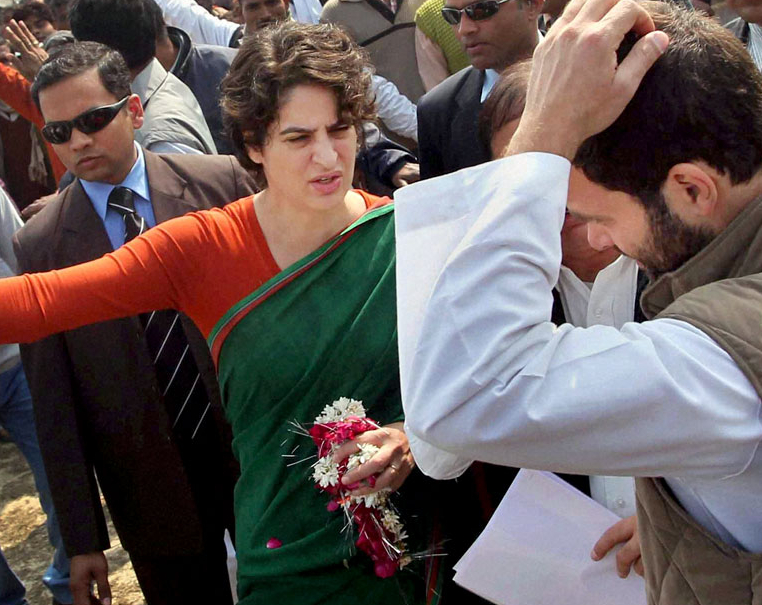 The state BJP has accused the state government for adopting double standard over the relaxation under Section 118 of the Land Tenancy and Reforms Act.
Pointing question over the permission under section 118 for Priyanka Gandhi, BJP state spokesperson Ganesh Dutt has accused the state government for denying information pertaining to the under-construction house of Priyanka Vadra citing security reasons.
Dutt said that Priyanka Gandhi Vadra was given three years time to complete the construction of her house, but even after eight years, it's still no completed. However, land given to Prashant Bhushan's Kumad Bhushan Education Society for constructing an educational institute was vested for merely delaying construction in the stipulated period, which clearly shows double standard adopted by the Congress led state government.
BJP leader has also asked government to clarify that how it'll be security concern of giving information about the Priyanka Gandhi's land. He added that Gandhi had dismantled her house structure twice and even after failing to meet the provision's of section 118, which was forced against Prashant Bhushan, the Congress Government adopting double standard.
He asked government to reveal the terms of condition of land deal and also demanded to reveal the time period of completing construction and what action government can initiate if it's not completed in that period.