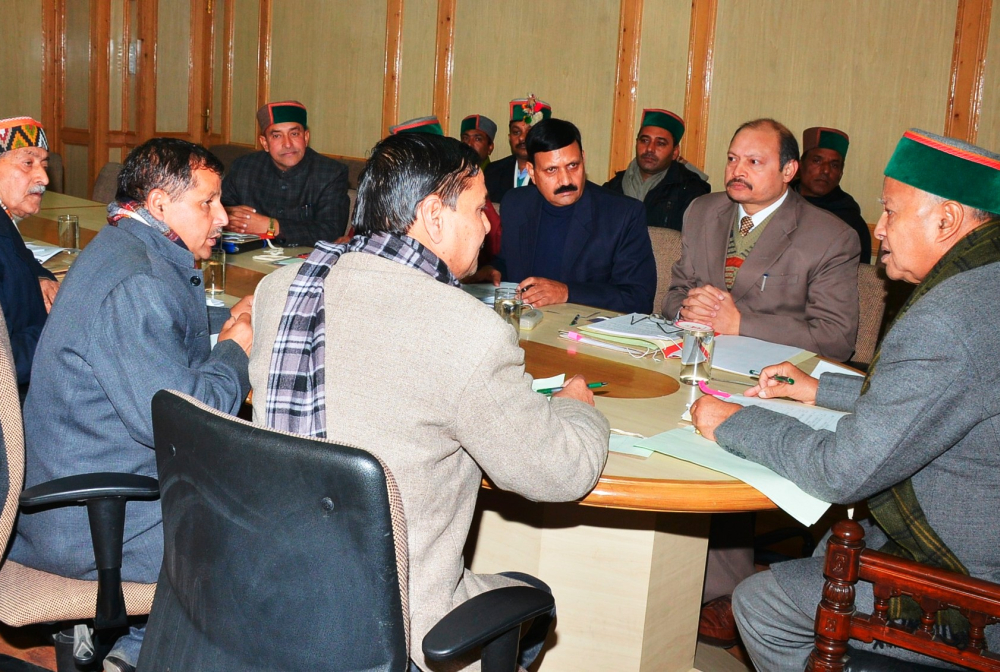 Shimla: Chief Minister Virbhadra Singh assured to make positive endeavour for strengthening International Roerich Memorial Trust (IRMT), Naggar and making it more viable.
In the 17th meeting of the Board of Trustees of IRMT here, today, CM said all possible assistance was being provided by the state government to the Trust to run and manage its affairs.
The Chief Minister emphasized to hold this meeting more frequently to ensure effective supervision and guidance of the Board Trustees over the affairs of the IRMT. He said the Roerich Memorial Trust was of considerable historical and heritage significance for both Russia and India.
He said that the Government of India and the Government of Russia had been contributing significantly to the maintenance and development of this Trust. The Trust was being managed on the basis of mutual co-operation and collaboration by the State Government and the Government of Russia through Russian embassy in India with active support of ICR, Moscow.
The Chief Minister said that the State Government had recently released a special grant of rupees 2 million Indian rupees to support the renovation and restoration activities at the Trust.
Earlier, Alexander M. Kadakin, the Ambassador of Russian Federation welcomed the Chief Minister and thanked him for his support and personal involvement in the affairs of the Trust. He urged for early implementation of the pending issues at the earliest. He also suggested for carrying out measures and projects aimed at securing additional resources of income for the IRMT.
Additional Chief Secretary, Language, Art & Culture, Upma Chowdhary welcomed the Chief Minister and the Trustees and detailed about the various activities being undertaken at IRMT.
Deputy Commissioner, Kullu Rakesh Kanwar, who is also the Director of IRMT, conducted the proceedings of the meeting. He apprised that various steps had been taken to streamline the functioning of the Trust and emphasis had been laid on providing better facilities to the tourists visiting the IRMT at Naggar.
Alexander Losukov, President, ICR, Moscow, Sergy Karmalito, Senior Consultant of Russian embassy, Fyodor Rozovsky, Director of Russian Centre of Science & Culture, Ms. Nana Mgeladze, Counselor Culture, S.S Chandel, Trustee of IRMT, V.C. Pharka, Additional Chief Secretary and Arun Sharma, Director, Language, Art & Culture department also participated in the meeting.