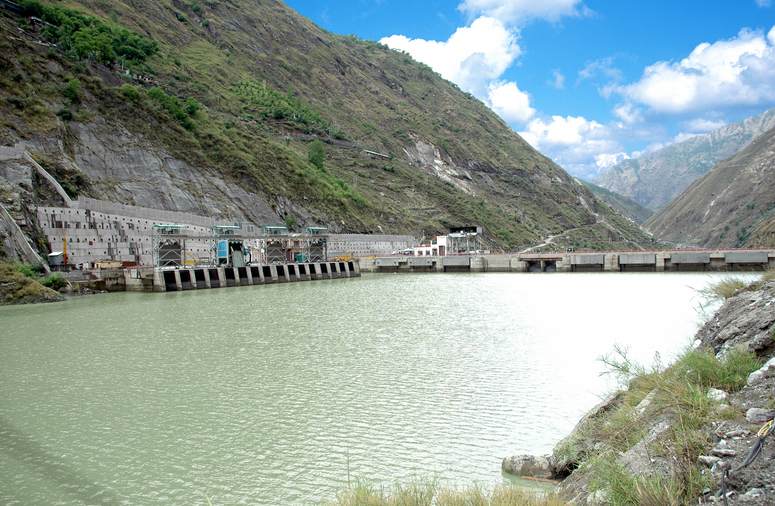 SJVN Limited has recorded about 61 percent increase in its profit during the first half of FY 2014-15. The net profit of the company has increased to Rs. 1221.07 crore from Rs. 758.87 crore earned during the corresponding period of last financial year.
While the company's total income increased 55.52% from Rs. 1293.12 crore to Rs. 2011.03 crore, the PBT (Profit Before Tax) grew 62.81% from Rs. 929.19 crore to Rs. 1512.81 crore.
The Central Electricity Regulatory Commission (CERC) has approved the tariff for NJHPS for the period 2009-14. Accordingly an amount of Rs. 571.25 crore on account of arrears has been included in sales.
During the financial year 2013-14 SJVN generated 7183 million units of electricity against the MoU target of 6930 million units. The Company's other two projects namely 412 MW Rampur HE Project in Himachal Pradesh and 47.6 MW Khirvire Wind Power Project in Maharashtra are already in operation.
The SJVN, which has already diversified in the field of Wind Power, Thermal Power and Power Transmission, is presently generating 2000 MW of electricity.
Hydro Power is the core strength of SJVN and the Company has the distinction of implementing India's largest 1500 MW Nathpa Jhakri Hydro Power Station in Himachal Pradesh and the Company is implementing 10 other projects in Nepal, Bhutan, Arunachal Pradesh, Himachal Pradesh, Uttrakhand, Bihar and Maharashtra.