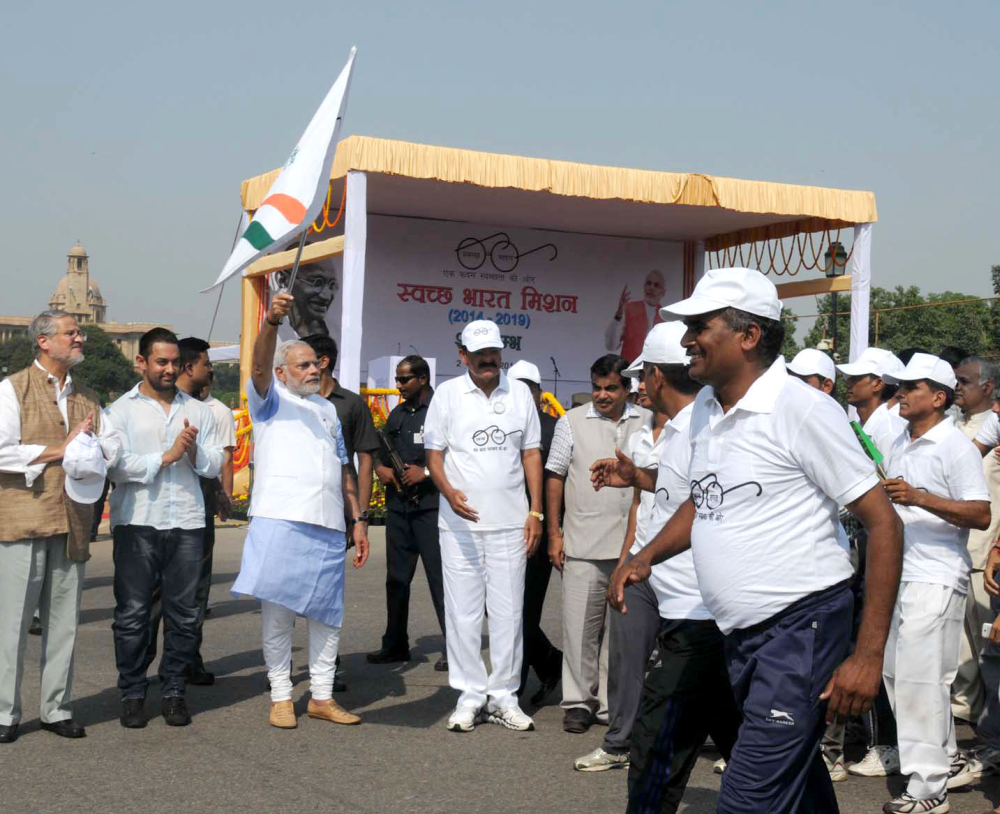 Union Minister of Rural Development and Drinking Water and Sanitation Nitin Gadkari today announced that 20 lakh rupees will be given to every village in the country per annum to achieve the goal of clean India by 2nd October 2019.
The money will remain deposited in every Gram Panchayat for cleaning purposes.
Gadkari was talking to media here after administering the cleanliness pledge to all the officers and staffs of the Ministries. He also wielded broom in the Rural Development Office premises and undertook cleaning operation of the garbage. The Minister has already announced that his Ministries will spend one lakh 34,000 crore rupees for construction of about 11 crore 11 lakh toilets in the country in five years, besides taking other cleanliness measures.
Earlier, speaking at India Gate Lawns, from where the Prime Minister Narendra Modi launched the Swachh Bharat Mission on the birth anniversary of Mahatma Gandhi, the Rural Development Minister Gadkari said that Swachhta mission should not only remain a government campaign, but this must be converted into a mass movement to make India an open defecation free country in Five Years. He said, the Mission will not only be confined to making toilets in the villages and rural areas but to truly make India a Clean India in five years.
The Minister also underlined to make best use of technology to convert waste into wealth in rural India in the forms of bio-fertilizer and different forms of energy.
Gadkari informed that the Swachh Bharat Mission, the dream project of the Prime Minister will be executed on war footing with the involvement of every gram panchayat, panchayat samiti and Zila Parishad in the country, besides roping in large sections of rural population, NGOs, Religious leaders and school teachers and students in the country.