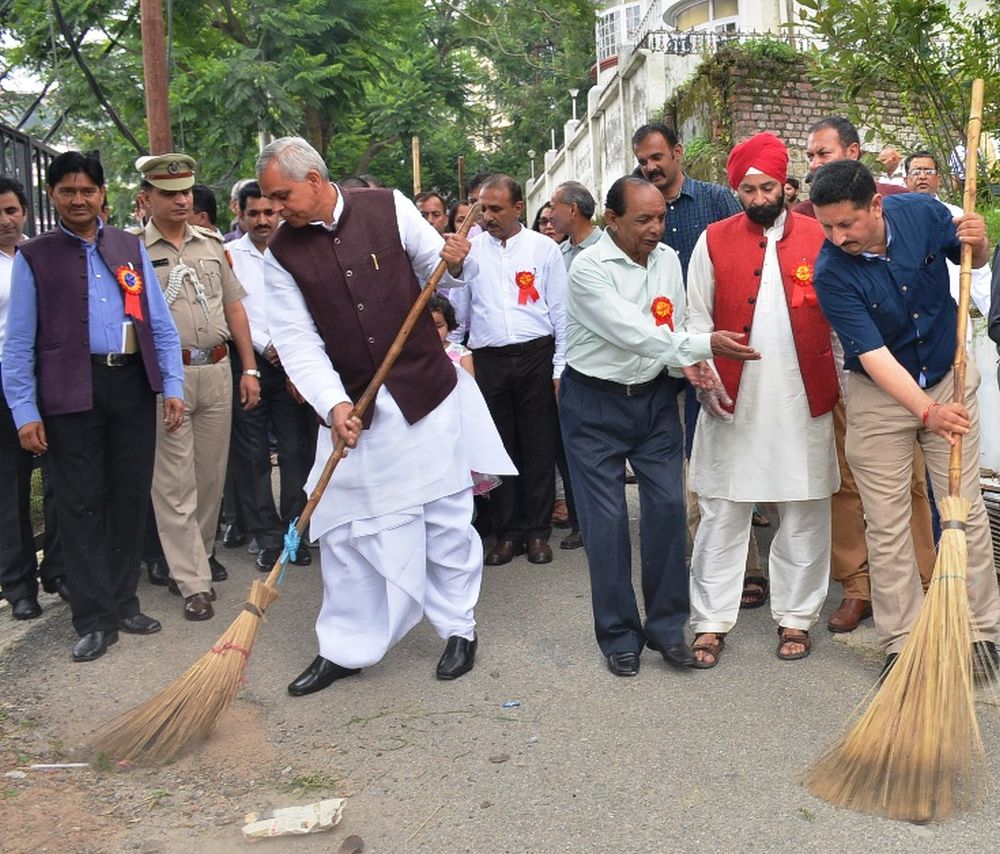 Shimla: To make Swachh Bharat Mission a successful, Himachal Pradesh Governor Acharya Devvrat stressed upon developing awareness towards cleanliness with positive attitude.
The Governor, while peaking on the occasion of Swachta Abhiyan organized by the Residents Welfare Society, New Shimla today, said that mission was directly related to tourism development and added that with the increase in tourism activities, economic prosperity would be achieved.
Keeping up the commitment to his agenda of cleanliness, the Governor himself took a broom and cleaned the area near sector-4 New Shimla along with the residents of the area. He appreciated the efforts of the society to organize the event and participate in such an important social cause for the betterment of the area. He urged them to make it a routine activity and expand such activities in other areas also so that others also took inspiration.
Acharya Devvrat said that every citizen should be aware about his duty to keep the surroundings clean and stressed that cleanliness campaigns should be undertaken aggressively in educational institutions. He urged the students to organize cleanliness drive in a month within one kilometer area of the school premises so that the message spread among general masses.
Governor said that youth should be brought into mainstream and motivated to participate in nation building activities and associated with social campaigns for bringing awareness in the society. He called upon the young generation to stay away from drugs in order to progress in life.
The Governor said that being a tourist state, it was extremely necessary to maintain proper cleanliness in the cities and towns so that the state could build a good image among the tourists. He urged the people particularly, the youth, not to copy western countries in every field although, they were adopting our good habits like yoga.