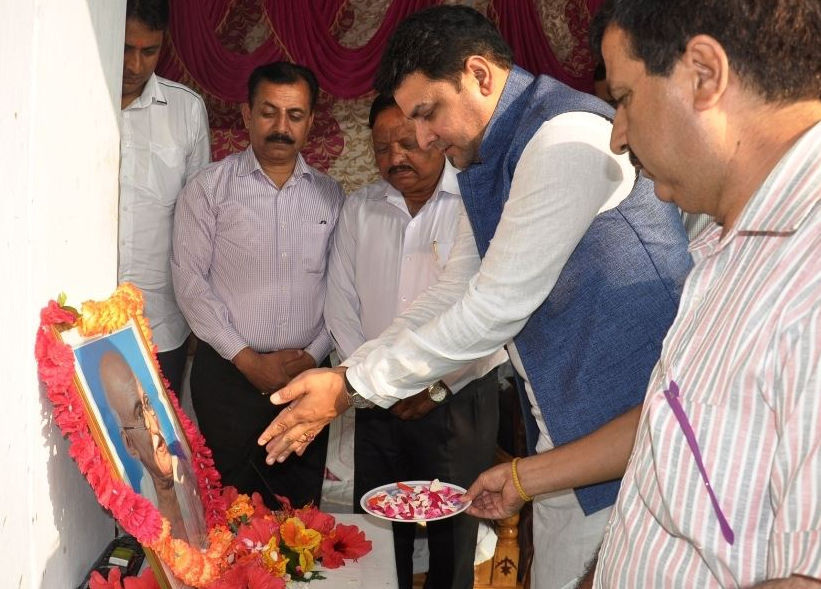 Town and Country Planning Minister Sudhir Sharma promised to provide planning permissions to the people of the state in a trouble-free manner.
In a press communiqué' Cabinet Minister asserted that with a view to provide relief to the residents of the planning areas of Himachal Pradesh, the State government has given its approval to the final rules under the H.P. Town and Country Planning Act and the draft rules were published in the Gazetteer on 30th July, 2014 for inviting objections and suggestions from the general public. Finally, these drafts rules were accorded approval by the State Cabinet in its latest meeting.
Sudhir Sharma stated that the amended rules would facilitate the common people residing in the planning areas in getting planning permission in a trouble-free manner besides ensuring planned and systematic development of these areas.
He revealed that the BPL families had been totally exempted from payment of planning fee for getting their maps approved. Besides, the fee had also been reduced by 50 percent under various components for rest categories. The provision had been made that the bonafide residents of Himachal Pradesh would now not need to pay any fee for change of land use from the original classification.
The Minister said that the bonafide residents of the rural areas had been exempted from taking planning permission for residential use up to 600 square meter area and for commercial purposes up to 100 square meter area in the rural areas. However, certain regulations had been contained in the rules which were self implied.
Sudhir Sharma said that in yet another major initiative, the State Government had decided to authorize the Gram Panchayat's to provide electricity and water connections in the rural planning areas following the regulations.
Town and Country Planning Minister advised the people residing in planning areas of the State to comply with the regulations of the Town and Country Planning rules so as to ensure that our towns and villages were not developed in a haphazard manner.