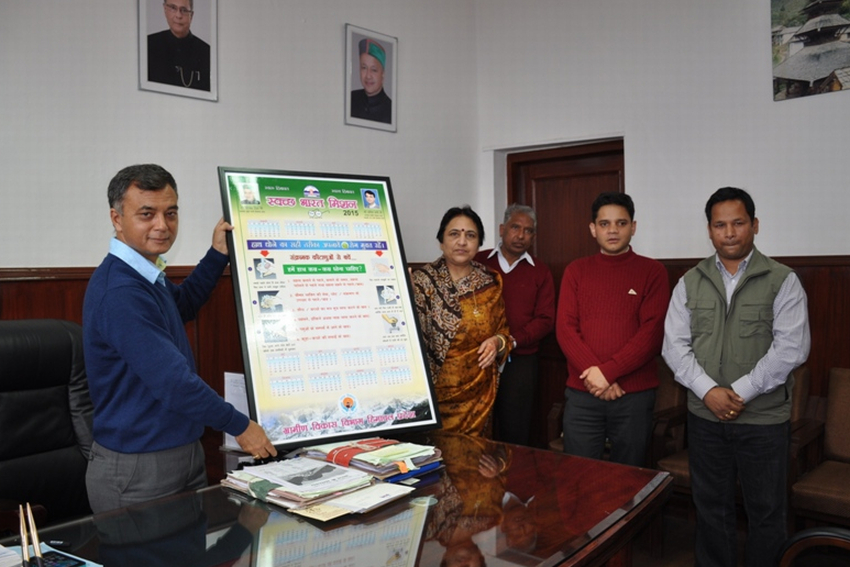 To mark the World Hand Washing Day Rural Development & Panchayati Raj Minister Anil Sharma released a calendar carrying a message for adopting hygienic practice in day-to-day life specially hand washing.
Underscoring the importance of hand washing in "Swachh Bharat Mission" Anil Sharma appealed the people to adopt the habit of hand washing as a routine practice. He said that several diseases spread due to unhygienic conditions; therefore it was important to take on sanitary habit.
Sharma said that various activities related to cleanliness were organized in all the districts of the State in association with Rural Development. He said similar programmes were also organised in educational institutions to inspire students for inculcating the habit of cleanliness particularly the hand washing in their routine activities.
Manisha Nanda, Principal Secretary Rural Development & Panchayati Raj had urged all the Deputy Commissioners to identify "Brand Ambassadors" in their respective districts to achieve the target of "Swachh Himachal, Swasth Himachal". She said that they would also help in spreading the message of cleanliness to the common people for its effective implementation.