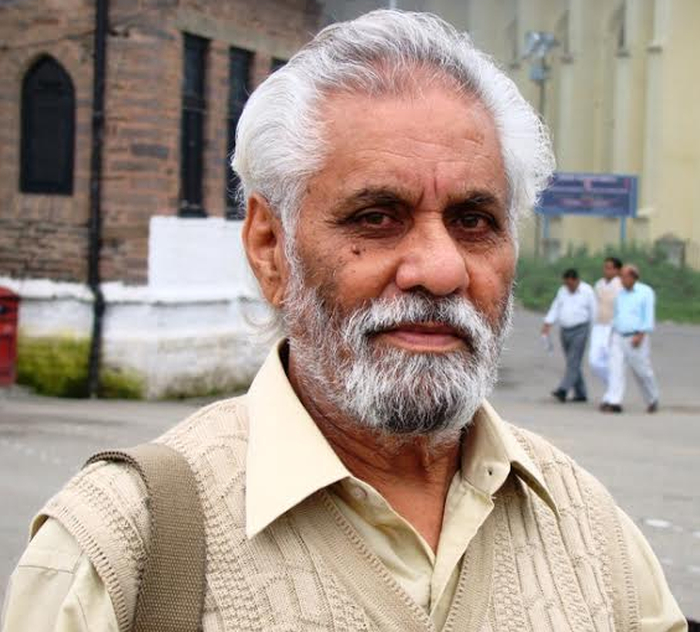 The Himalaya Sahitya, Sanskriti Avam Paryavaran Manch has decided to honour renowned poet and critic Shriniwas Shreekant with "Life Achievement Honour" for his distinguished contributions over the whole career in the field of Hindi literature.
S.R Harnot, Chairman of the Manch, while revealing it, stated that on this occasion two of his recently published books titled "Aadmi Ki Duniya Ka Din -a collection of poems) and "Katha Trikon- a criticism on the short stories of three renowned Indian authors will also be released.
Harnot said that Shriniwas Shreekant started writing in the fifties. His first story book titled "Niyati Itihas aur Jarayu" published during 1986 and after this he remained in profound study of Indian and Foreign literature, classical music and Indian theater. After a long spell of 22 years, he again rejuvenated himself and in 2008 his poetry book titled "Baat Karti Hai Hawa" was published. Till date Shriniwas has authored 5 poetry books – Ghar Ek Yatra Hai, Har Taraf Samandar Hai, Chhattan Par Ladki, Aadmi Ki Duniya Ka Din, two critical works on contemporary Hindi fiction and one edited anthology of short stories by the writers belonging to the vast Himalayan pastoral titled "Galp Ke Rang" and " Katha Trikon". Another book entitled "Katha Me Pahad" has been regarded as a source of rare reference book as the work highlights the trends of fiction in the hill states of Himalayas. One poetry collection is in the process of publishing.
Shriniwas Shreekant is known widely for setting up new trends in poetry and creative critical appreciation. He was honoured by Rashtriya Bhasha Parishad based in Kolkata, in the year 1998 alongwith some other writers from different states of the country.