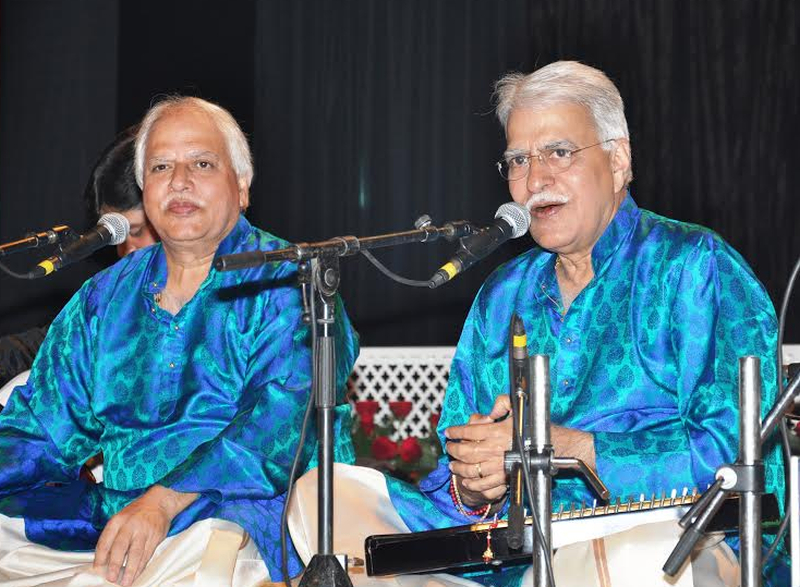 World famous Indian classical vocal musicians Pandit Rajan Mishra and Pandit Sajan Mishra mesmerized the audience with their music performance on the last evening of Shimla Classical Music Festival today.
During their 'Jugalbandhi', they showed their immense skill, imagination and energy by presenting Banares style of classical music which kept the audience spellbound.
Ajay Bahadur, Chairman, HIMFED and Harinder Hira, former Chief Secretary were the Chief Guests on the occasion.
Earlier, Additional Chief Secretary Upma Chawdhry and Arun Sharma, Director, Language, Art and Culture honoured the Chief Guests.
Ajay Bahadur and Harinder Hira honoured the artists with traditional Himachali shawl and cap.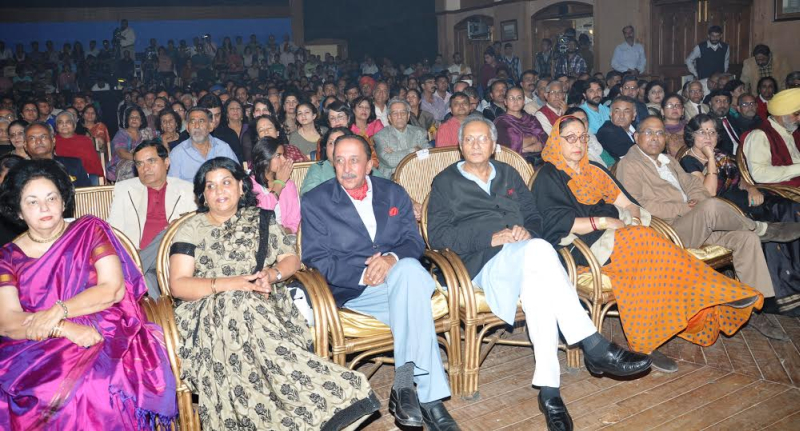 The five-day 'Shimla Classical Music Festival' was organized by the Himachal Government in collaboration with the Punjabi Academy, Government of Delhi. Chief Minister Virbhadra Singh inaugurated the festival on 17th September this month.
Parveen Sultana, the noted classical singer, Ustad Jawad and Mazar Ali Khan and Shahnai player Pandit Daya Shankar, vocalist Pandit Chhannu Lal Mishr and Pandit Vishwamohan Bhatt performed during the Music Fest.