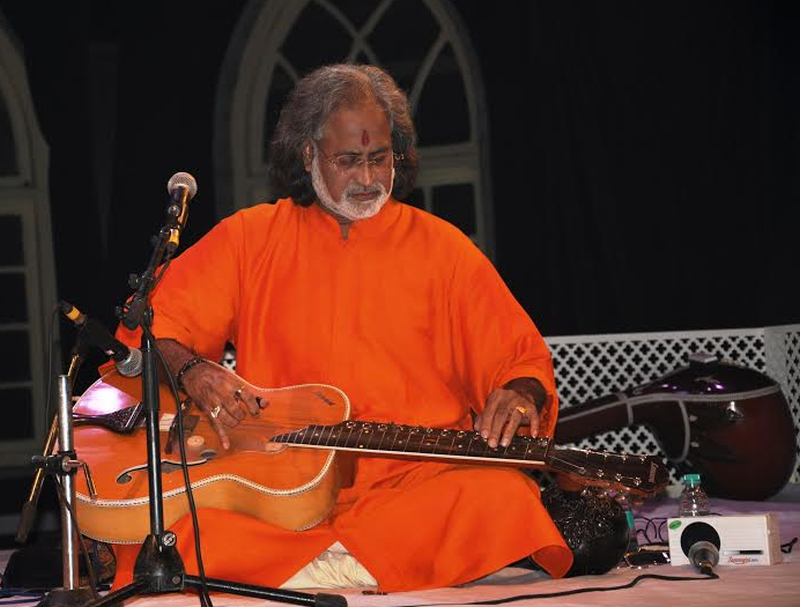 International fame musician and winner of Grammy Award Pandit Vishwamohan Bhatt mesmerized the audience with his pristine music performance during fourth evening of Shimla Classical Music Festival on Saturday.
His versatile performance on the instrument 'Mohan Veena' assimilated of Sitar, Sarod and Veena mesmerized audiences.
Pandit Bhatt is the disciple of 'Sangeet Samrat' Pandit Ravi Shankar.
Pandit Vishwamohan Bhatt started the performance with 'Vishwa Ranjani Raga' and played many other ragas which captivated the audience.
Noted Film Director Ramesh Sippy and his wife Kiran Sippy were the Chief Guests on the occasion.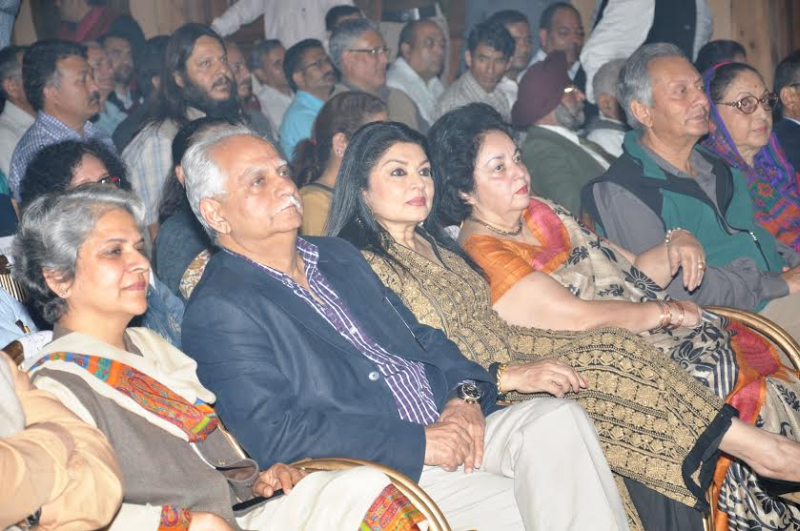 Earlier, Additional Chief Secretary Upma Chawdhry and Arun Sharma, Director, Language, Art and Culture honoured the Chief Guests.
Ramesh Sippy and his wife Sippy honoured the artists with traditional Himachali shawl and cap.