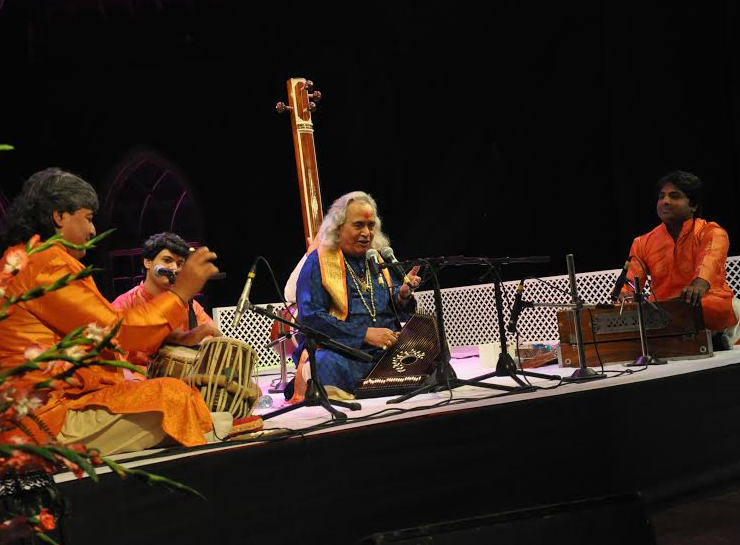 The renowned classical vocalist Pandit Chhannu Lal Mishr enthralled the audience with his performance during third evening of Shimla Classical Music Festival on Friday. He performed Khayal, Thumari, Dadra, Kajari, Holi, Chaiti styles of Indian Classical Music which left the audience spellbound.
Major Vijay Singh Mankotia, Vice Chairman, H.P. Tourism Development Corporation and Dev Swaroop, former State Election Commissioner were the Chief Guests on the occasion.
Earlier, Arun Sharma, Director, Language, Art and Culture and Anita Singh from Punjabi Academy, Delhi Government honoured the Chief Guests.
Major Mankotia and Dev Swaroop honoured the artists with traditional Himachali shawl and cap.