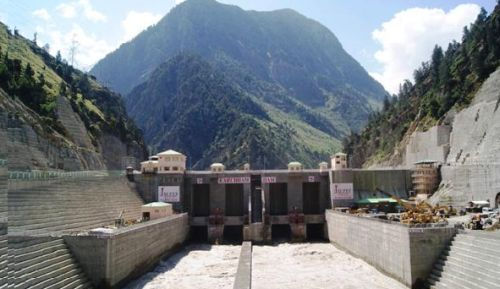 Himachal Pradesh is fast emerging as industrial hub of the country where a large number of industrial units are coming up in various parts. Keeping this in view, the state government is taking effective measures to ensure safety, health and welfare measures of the building and other construction workers. Around 93 percent workers are working in un-organised sector in the state and the government has initiated various welfare schemes to benefit them.
The constitution of Himachal Pradesh Building and Other Construction Worker's Welfare Board (HPBOCW) by the state government is one of the pioneer steps in this direction which has been constituted to regulate and implement welfare schemes for the benefit of beneficiaries. One of the prime objectives of the constitution of the Board is to simplify the registration process of the labourers. The labour and employment department is also going to launch a special drive for registration of the labours working in various industrial establishments in the State for so that they could get maximum benefit of programmes launched for their welfare.
Various welfare schemes are being run by the HPBOCW to benefit the labours and their dependents. Under National Health Insurance Scheme, the beneficiary and three members of his family are being provided free treatment facility up to Rs. 30,000 in selected health institutions. A provision of financial assistance to the tune of Rs 75,000 has been made for the dependents of the beneficiary in case of his death at work place and Rs. 30,000 in case of natural death. In case of death of a labour who is already handicapped and dies at work place, a provision of financial assistance of Rs. 75,000 has been made whereas in case of fifty percent disablement, Rs. 37,5000 are provided to the dependents. Moreover, financial assistance of One lakh is also given to the dependents in case of death of the beneficiary at work place and Rs. 5,000 for performing last rights.
A provision has been made for Rs. 10,000 grant up to two children for the female labour under motherhood maternity facility and Rs. 1,000 to the male beneficiaries. For providing treatment facility, a provision of medical reimbursement up to Rs.5,000 has been made for them in government hospitals and other hospitals approved by the government.
With a view to provide opportunities for education to their children, Rs. 100 is being given as scholarship amount up to two children of the labour from 9th to 12th standard per month. Besides, financial aid from one to two thousands rupees is given up to two children of the beneficiary from first to 12th standard. For higher studies, their children are getting financial assistance of Rs. 2500 to Rs.4,000, Rs. 10,000 for vocational achievements and Rs. 15,000 for PhD or research work. Financial help of Rs. 21,000 is also provided for marriage of two children of the beneficiaries.
A provision has also been made to give assistance of Rs. 3,000 to the female labours for purchasing cycle. The beneficiaries are also given assistance of Rs. 1500 for purchasing kerosene oil or diesel stove.
The Board is also providing skill development allowance from one thousand to Rs. 1500 to the children of the labours for their skill development.