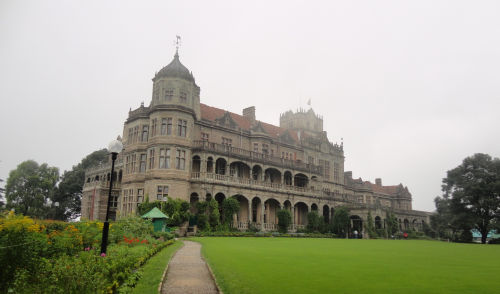 Ashok Thakur, Secretary, Higher Education, Ministry of Human Resource Development inaugurated International Centre for Human Development (IC4HD) at prestigious Indian Institute of Advanced Study (IIAS). IC4HD is touted as a big stride by the IIAS on road to becoming a global knowledge centre.
Speaking at the occasion, Ashok Thakur said that the United Nations Development Programme (UNDP) selected the IIAS to incubate an important centre mooted to promote south-south collaboration on ways to integrate human development analysis and development strategies was an indication of the confidence it had in its capabilities. Thakur hoping that it would also be helpful for the scholars of the institute as they would get valuable exposure through frequent interaction with international scholars at the centre.
Referring to the human development reports being prepared for the country and various states, Secretary, Higher Education, Ministry of Human Resource Development said there was an urgent need to evolve some common and comparable parameters so that the one could pin-point states performing well and also those lagging. At present, each state was using its own set of parameters and methodology and all reports put together added up to nothing.
Peter d Souza, who was instrumental in bringing the centre to the institute, said India was selected for the centre as the country had tremendous expertise in research, evaluation and preparation of human development reports. It would help the IIAS to acquire a global footprint as a knowledge centre. It would help find answers to important questions pertaining to human conditions.
He said six international scholars, selected from 93 applicants from 24 countries, would join the centre soon. The centre would begin with focus on social security, safety and empowerment of women and poverty and come out with valuable inputs for policy makers.
Director of the institute Chetan Singh said the IC4HD and the IIAS had some overlapping areas which would ensure a good synergy and prove mutually beneficial to both.
There was also good news for its restoration as the Government of India has sanctioned Rs 50 crore to restore the Indian Institute of Advanced Study as per the master plan prepared by Abha Narain Lambah Associates, Mumbai-based conservation architects. Earlier, the proposed plan was not being implemented for want of requisite funds.