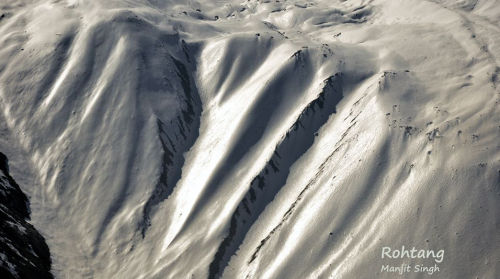 Chief Secretary S. Roy inaugurated the two day workshop on 'Snow & Glaciers and the Himalayan River Systems' being organised by 'State-Centre on Climate Change' of State Council for Science Technology and Environment.
Speaking on the occasion, Roy called upon all the institutions and government functionaries to orient their research and planning initiatives in manner that the resolve of the Government to make the State Carbon neutral was fulfilled and achieved in letter and spirit. He said that horticulture and agriculture and forest based rural economy of the State was highly susceptible and likely to be adversely impacted on account of changing climate scenario.
He said that not only the global warming but there were several factors which were responsible for the reduction of the glaciers and we must make concerted efforts to make the various activities eco friendly. Climate change issues were of global concern and pose major challenge to our mountain environment as mountain ecosystem was highly vulnerable and sensitive to the climatic variations, he added.
Roy said that the State had begun a crusade against climate change and a State Action Plan on climate changes had also been framed and was in the final stage of its launch. He said that Himalayan region was highly vulnerable to climate change and millions of people downstream in the South-Asian region would be directly affected, even if small change in climate occurs here.
Realizing the threat and consequences of the changing climate in the Western Himalayan region, he said that the State had pioneered several initiatives to combat it and had also brought together various Himalayan States and agreed upon 12 major actions which was also known as the Shimla Declaration. The State had also established the State Council of Climate Change headed by the Chief Secretary of the State and State Centre on Climate Change, he added. He said that State Centre on Climate Change had been set up with a vision to understand the impacts of Climate Change on the Himalayan Eco System and combat its effects through implementation of mountain specific adaptations plans. S. Roy called upon the scientists to work to provide a healthy, stable and sustainable environment to the future generations.
Earlier, Dr. S.S. Negi, Director, Environment-cum- Member Secretary, State Council for Science Technology and Environment welcomed the Chief Secretary. Prof. V.K. Jain, Vice Chancellor, Doon University, Dehradun in his keynote address detailed about the monitoring of glaciers, linkage of air pollution, primary and secondary pollutants and radiative forcing. Delegates from various Universities, institutions and students are also participating in the Workshop.
Image: Manjit Singh