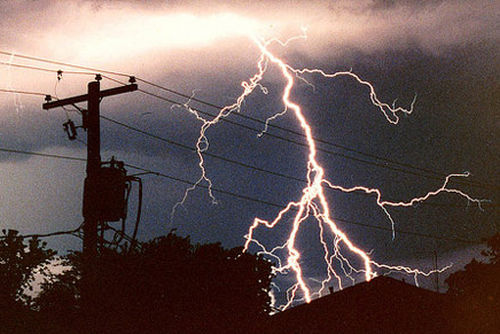 Himachal Pradesh Electricity Regulatory Commission (HPERC) has put extra burden on consumer pocket as power tariffs in Himachal Pradesh have been hiked by up to 16 per cent for all categories, including domestic consumers (except BPL families) with immediate effect. The increase will be reflected in the electricity bill generated for April 2013.
Tariff for domestic users would be hiked by 16 per cent, while industrial and commercial consumers would have to pay 15.47 per cent and 14.20 per cent more. Tariff for public utilities would be raised by 13.48 per cent and 8.83 per cent. The average domestic tariff has been increased from Rs 3.69 to Rs 4.28 per unit for domestic consumers, Rs 4.76 to Rs 5.50 per unit for industrial consumers, Rs 5.21 to Rs 5.95 per unit for commercial consumers and domestic consumers (except the lifeline consumers with consumption upto 40 units) would have to pay 17 to 23 per cent more.
This would be inspite of direct subsidy from the government for which Rs 320 crore have been earmarked during the current financial year against Rs 270 crore in 2012-13. There would be no increase in tariff for BPL consumers up to 40 units. Subsidised tariff would go up from Rs 1.10 to Rs 1.30 per unit for consumption up to 125 units. The tariff would go up from Rs 2.20 to Rs 2.70 per unit for consumption between 126-250 units and it would be Rs 3.95 for consumption above 250 units against Rs 3.25 per unit at present.
Out of the total of over 17.81 lakh domestic consumers in the state, there are about 3 lakh families in below poverty line (BPL) category. The total power consumed by domestic consumers was 175.56 crore units, costing Rs 713.29 crores at non subsidised rate of Rs 4.28 per unit. The government subsidy in four domestic slabs would be Rs 1.85, Rs 2.20, Rs. 1.70 and Rs 0.75 per unit, respectively.
The service charge for non-BPL consumers have also been increased from Rs 30 to Rs 40 per month. SERC assessed total expenditure of the Board at Rs 4,609.09 crore against revenue of Rs 4,150.28 crore, leaving a revenue gap of Rs 527.11 crore which would be offset by additional revenue of Rs 544.64 crore generated by tariff hike, thus leaving a surplus of Rs 17.53 crore. Commission has fixed Transmission and Distribution (T&D) loss reduction targets for each year from 2011-12 to 2013-14.
However, against the target of 12.55 per cent, the Board has reported achievement of 13.43 per cent and the commission did not allow an expenditure of Rs 20.26 crore for this under performance. The Board was unable to recover Rs 100 crore from project developers aginst the expenditure incurred by it on survey and investigation of projects allotted to the developers. The SERC introduced two new categories in Large Industries — HT-1 and HT-2 — up to and above 1 MW in response to concerns raised by several consumers about the per unit impact of demand charges on smaller LIP consumers.
Night time concession charges of 20 paise per unit have been increased to 40 paise per unit for consumers upto a load of 1 MW in two part tariff category of Small and Medium Industry and Large Industry. Peak load exemption permission duration would be extended from 1 year to 3 years and consumers would be allowed to change their contract demand twice in a financial year with a minimum ceiling of 50 per cent.
In order to meet the power demand, which was about ten per cent, the Commission has allowed HHPSEB to make additional power purchase of about 500 MUs, which is about 6 per cent more than its total requirement and keep it as a reserve, to be made available round the year.
Salient features of Electricity Tariff Order 2013-14, Issued by HPERC on 27.04.2013
1. Total revenue expenditure approved is Rs. 4609.09 crs. and revenue income is Rs.4626.62 crs.
2. Full revenue requirements to meet pay and pensions arrears w.e.f. 1.1.2006 paid and arrears of power purchase cost paid have been allowed, along with entire requirements including pay and pensions for 2013-14 and thereafter a surplus revenue of Rs. 17.53 crores is allowed so that Board remains in profit and makes successful use of Financial Restructuring Scheme of GoI.
3. Income from sale of power within the State on revised tariff is Rs.4167.81 crores, including additional revenue generation of Rs.544.64 crores due to tariff increase.
4. Average tariff for 2013-14 is Rs. 5.20 per unit. 66% of this comprise of power purchase cost and 27% as employees cost.
5. Average tariff in 2012-13 was Rs. 4.59 per unit and the tariff increase to Rs. 5.20 per unit for 2013-14 is about 13%.
6. There is no increase in tariff for consumption upto 40 units per month, a life line consumption, which will benefit about 3 lakh consumers belonging to poor, marginalized and below poverty line families.
7. Govt. of HP is providing direct subsidy to consumers on energy charges and total amount of subsidy approved by GoHP for 2013-14 is Rs. 320.00 crs. against Rs. 270.00 crs. in 2012-13.Effective subsidized tariff for domestic consumers is as under:-

Consumer Service Charges as approved will be payable as such.
8. There are about 18 lacs domestic consumers. Of these, about 3 lacs are lifeline consumers, for whom there is no increase in tariff. Of the remaining 15 lac consumers, everyone will get the benefit of subsidy for consumption in the slab of 0-125 units and if consumption exceeds 125 units per month, the subsidized tariff of next slab will be applicable for additional consumption only.
9. Average consumption per month in domestic category is 82 units only and average subsidized cost of consumption per month will be Rs. 222/-. Similarly, maximum per month subsidized cost for poor categories consuming up to 40 units will be Rs.70/-.
10. New initiatives:
a) Contingent surplus power provided to ensure 24×7 supply, without power cut.
b) New category upto 1 MW has been introduced with low demand charges.
c) Night Time concession charges increased to 40 paise for consumers up to a load of 1 MW for Industries.
d) Peak load exemption permission duration to be extended from 1 year to 3 years.