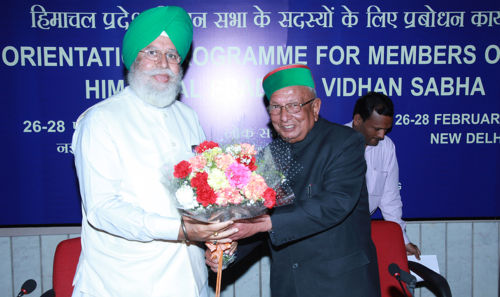 New Delhi: The three day long Orientation Programme for newly elected legislators of Himachal Pradesh Legislative Assembly concluded at New Delhi today.
Spokesperson of Congress Party and Member of Parliament, Rashid Ali deliberated on various aspects of Privilege Motions and role of both the Houses during the concluding session.
Brij Behari Lal Butail, Speaker, H.P. Vidhan Sabha said that such Orientation Programmes would be organised under the aegis of H.P. Vidhan Sabha in near future in which experts on parliamentary affairs and legal procedures and other similar fields would be invited. He said that Himachal Pradesh Vidhan Sabha was known for maintaining high standards of decency and every legislator should maintain this legacy in time to come.