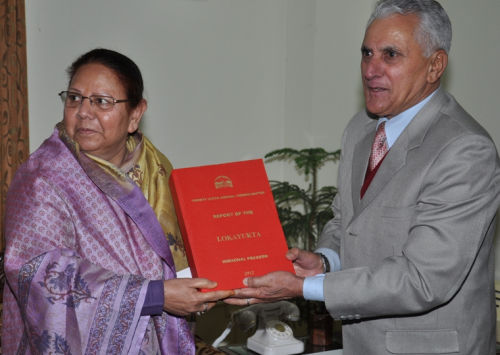 Justice (Retd.) L.S. Panta, Lokayukta, presented 26th Annual Report of Lokayukta, Himachal Pradesh to Governor Urmila Singh at Raj Bhawan, here today.
Panta said that as many as 131 cases were pending with Lokayukta till January, 2012 and 74 new complaints were received during last calendar year. He said that 64 cases were related to different departments besides 10 cases relating to Police Department. He disclosed that 192 cases were disposed off by the Lokayukta till 31st December, 2012
Justice Jagmohan Singh Mahantan, Legal Advisor to Lokayukta was also present on the occasion.