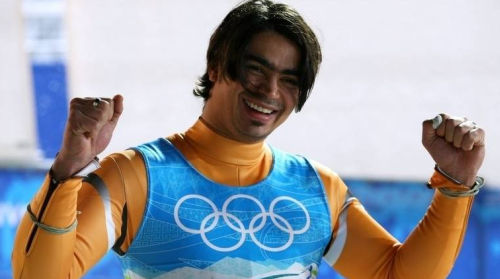 On one hand we are shelling out billions of dollar for foreign players to play our domestic cricket league (IPL) and on other side our best athletes are devoid of a representation at international level due to the funding crises.
We Indians always have high expectations from our athletes to get medals at international events like the Olympics, Winter Olympics and others, but when it comes to the funding their training, our government tries every possible reason to avoid it.
Shiva Keshavan, a renowned international Luge competitor has become the first Indian to have his name featured in the list to compete in luge event at the Winter Olympic Games at Sochi in Russia. But the government is citing financial shortage as a problem, which has put his question mark whether the ace Indian winter sport competitor with be able to represent India at the coveted winter sports.
Shiva Keshavan (born in Manali, Himachal Pradesh) is known as India's only world-class winter sports athlete and has many records to his name. Recently he set a new Asian speed record at 134.3 kmph after beating previous best of 131.9 kmph and won gold medal in Asia Cup 2011 at Nagano in Japan. In 2012, he retained the Asian title by winning the Gold Medal at the Asia Cup in Nagano and setting a new Asian track record at 49.590 seconds.
Keshavan is India's only hope to win a medal in Winter Olympics, but it seems that India will have to wait for more years more to register its name in the medals tally at the event.
Keshavan coach has quit because he has not been paid his salary.
Himalayan region has great potential for the winter sports and if Govt takes it seriously then in the coming years more youth can take winter sports as a career and we can have a more representation at the games.