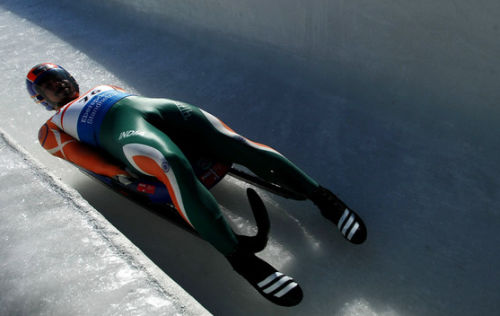 Nagano: Despite government apathy, defending champion Shiva Keshavan won silver medal at the 16th edition of the Luge Asia Cup at Nagano, Japan. Shiva clocked 1:39:750 seconds over two heats.
Japan's Hidenari Kanayama won gold with a total time of 1:38:675 seconds, however, Shiva succeed to retain his speed record at 134.3 kmph. Clocking the best start time, Shiva led until the mid-section of the track during both races before falling behind in the finishing stages.
Shiva, who trained for two weeks in Nagano prior to the event, had been struggling with his equipment. He also had difficulty manoeuvring the sled on faster corners.
Shiva, content with the performance, stated that Indian team can do much better internationally.
Shiva Keshavan, an internationally recognized winter athlete, hails from Manali, has made space for India in Luge, but still he's struggling to find any good monetary assistance from sports ministry and sponsorship. The 2014 Winter Olympics, Sochi, Russia, are scheduled to take place from 6 to 23 February 2014, and despite good chance of medal, still sports ministry didn't assure help to him.