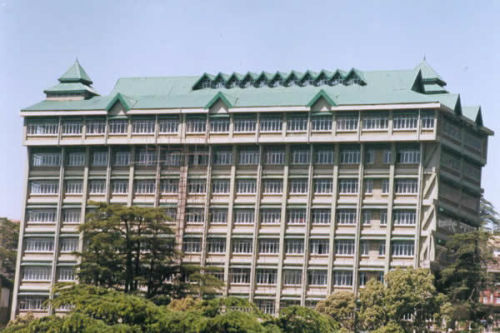 On petitions filed by government servants challenging their transfer orders, the Himachal Pradesh High Court directed the state government to amend its transfer policy and ordered to categorise all the stations in the state under different categories by February 28.
A division bench comprising Justice Deepak Gupta and Justice Rajiv Sharma directed that no transfer should be ordered at the behest of a party worker or any other person who has no connection with the legislature and executive. Court said that these persons have no right to recommend that an employee should be posted at a particular place.
The Bench observed:
This court is flooded with litigation filed by employees aggrieved by their transfer and sometimes even by their non-transfer when they are not shifted out of tribal areas. The time has come when we must lay down the law with regard to the powers of the legislators to influence transfers. Should political pressure and political influence be necessary to run the administration? Should transfers be ordered on the asking of the legislators, members of a particular ruling party, persons belonging to certain groups without even making a reference to the administrative department concerned? Is the policy of transfer always binding upon the government and its employees or can the government flout with impunity the policy framed by it? Does not each and every employee have a right to claim that he should be treated fairly? Why is it that favoured employees, who are either well-connected or can exercise political or bureaucratic clout, are never transferred out of the main cities and those employees, who do not enjoy such political or bureaucratic patronage, have to stay in remote/tribal areas for years on end. No doubt, the employer is the master and can decide which employee is to be posted at which particular place, but we must remember that we are governed by the Constitution of India
Court said that after the period earmarked for normal transfers, the transfers have to be ordered only after approval of the competent authority which normally is the Chief Minister.
The court cautioned that any violation of these directions shall be treated to be contempt of the orders of this court.