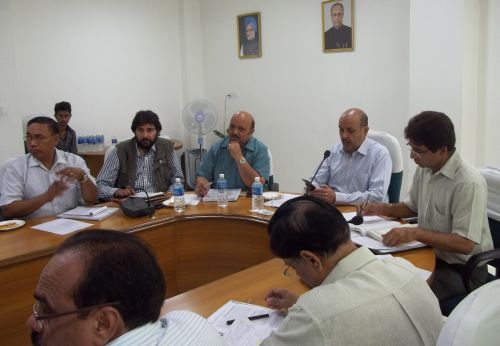 The Center Govt has approved Shimla Solar City project. Under this project center Govt will bear the 90 percent of expense and 10 percent will be bear by the state Govt or Shimla Municipal Corporation.
Municipal commissioner Dr MP Sood and Deputy Mayor Tikender Singh Panwar gave full presentation of the project to the Ministry of New and Renewable Energy at New Delhi, which was appreciated and approved by the ministry.
Under this project, 1000 solar street lights will be installed in Shimla MC Area and solar lanterns will also be providing for the every household. Solar lanterns will be available on reasonable and subsidize prices. The sole purpose of this project is to reduce dependency on electricity in the city. Every month, Shimla Municipal Corporation pays Rs 25 lakh to electricity department for its Street Lights bills and if this project gets desired success then it will save huge amount and that can be used for the other developmental activities of MC. If Shimla MC succeeds to harness energy from solar for its street lights then it will also encourage other big and small cities and household to opt for the renewable energy.