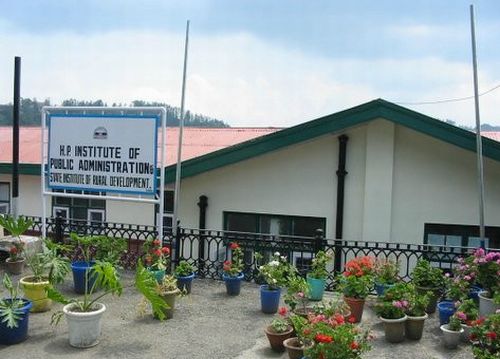 A Spokesman of HIPA said that the next departmental examination for all categories of Gazetted and non-Gazetted officers/officials including Indian Administrative Service, H.P. Administrative Service, Tehsildars/Naib Tehsildars, IFS/HPFS and all other Gazetted Officers and eligible Non- Gazetted Officers, Supdt Gr-II and Senior Assistant (Technical and Non-Technical), Excise and Taxation Inspectors of the Excise and Taxation Department, Engineering Officers Civil/Electrical and Mechanical of the HP State Electricity Board Ltd. who were serving under H.P. Government would be held w.e.f. 4th to 12th October, 2012 by the Board of Departmental Examination, H.P. Institute of Public Administration, Fairlawns, Shimla-171012.
He further disclosed that the Board shall also conduct the examination at Dharamsala and Mandi for the convenience of candidates taking examination only in Paper No. 1 i.e. Financial Administration, besides H.P. Public Service Commission, Shimla.
He said that those who intend to appear in the departmental examination should send their applications on the prescribed application form with attested passport size photographs through their respective Heads of Department to the Secretary, H.P. Board of Departmental Examination, Fairlawns, Shimla-171012 so as to reach in his office latest by 31st August, 2012.
The Spokesman stated that they can also send advance copy of their application forms direct to the Secretary, H.P. Board of Departmental Examination latest by 31st August, 2012. In such cases, roll numbers shall be issued only after the receipt of their application through proper channel not later than 10days before the commencement of examination. He said that application form could be downloaded from the website of HIPA.