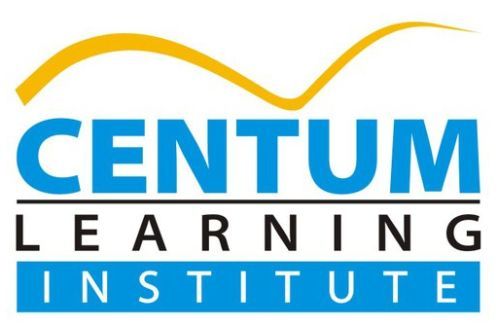 With more and more youth going out for higher education and post graduation these days, the key is to be aware and in the know. The industry, the field and in turn are affecting the requirements of education and the performance demanded from students. TNH had a conversation with Amit Sharma, Director of Centum Institute, on education, its requirements and how Centum Institute deals with the issues demanded by the modern world and faced by students.
TNH- What Centum Learning Center is all about?
CENTUM, with meaning & motto of 100 percent, is a name associated with education. Centum Learning is an associate of Bharti (owner of Airtel), CENTUM has stepped in the field of education and is in the process of making youth employable by imparting quality and industry oriented education in the field of management. Centum is inclined to bridge the existing talent gap between education and employability.
Centum Learning has more than 150 institutes all over India covering all the major cities and towns of India. . The institute is affiliated to Annamalai University, which is a renowned name in the field of education since 1929 and its courses are recognized by UGC and DEC. Trained and experienced faculties are hired to impart knowledge and education of highest standards. Above all the back bone of Centum is its placement assistance. Centum provides ample placement opportunities to the students with different corporates from time to time. Just to add, Centum Learning has received the coveted Gold award for "Excellence in training" at the HRD congress, 2010 and has also been adjudged as one of the 'Top 15 Emerging Leaders in Training Outsourcing' 2009 worldwide.
TNH- What are the courses it's offering?
Centum provides different types of courses in association with different universities.
ANNAMALAI UNIVERSITY.
MBA-Full time program
BBA –Full time program
MBA-correspondence.
B.Com-Correspondence.
Diplomas in- Sales and Marketing,Insurance,Telecom,Finance.
IGNOU.
MBA.
Certificate programs in- Retail, Banking and finance, Personality Improvement Program, Sales and Services, Retail and Telecom.
TNH-After management courses, does Centum Learning Center provide placement to its students?
Placements are the backbone of Centum Learning. We provide 100% placement assistance to all the eligible candidates. Placements assistance is provided within the Bharti Group and with all other leading corporate. Centum not only provide placements to the MBA and BBA students but also in Diploma and certificate programs, which is a unique initiative in the field of Education. Regular Campus interviews are held from time to time for placement purpose.Job fests are also organized every year for students in which most renowned companies participate for placement of students.
TNH. There are around 10 Private universities in the state, and many other institutes who claim to certify from the UGC certified University, how does Centum Learning Center stands different among them?
Centum Learning institutes are providing education on a very different pattern. Here at Centum we believe that quality is the foremost thing that matters the most in todays corporate world. Centum emphasizes on practical training of the students. The study module is so designed so as to meet the requirements of the corporate sector. Though through distance education stream, we provide the students with regular classes. Here at centum learning is through different edutainment activities. The faculties are very well qualified and highly experienced. One has to go under rigorous interviews and training to qualify for teaching in Centum.
At financial end Centum is having the lowest fee structure as compared to many institutes and universities providing the same course. The fee is payable in easy installments for the ease of students. All the courses are recognized by the concerned bodies and departments. Apart from regular studies students are involved in various co-curricular and developmental activities like, sports, cultural activities, social service, fests and many more.
TNH-A distinctive Learning Center needs quality infrastructure, does Centum Learning Center meets that criterion?
The premises of the institute are well equipped with hi-tech computer lab, library and spacious classrooms. Every classroom is provided with projectors so as to make the teaching – Learning process much easier and effective. Students are provided with ample open space in the library and other parts of the campus. The campus is centrally located and well connected to different part of the city. The site is easily approachable. A well maintained canteen with good and hygienic food is there for the students within the campus. The computer lab is equipped with latest configured computers with 24 hrs internet facility for the students.
SCOPE
TNH-From how many years you are imparting education in Himachal and will you planned open other education branches in the other parts of the State?
We have been imparting education in association with centum for last three years. This is the fourth year of operation. Centum is in the process of developing new centres throughout India with more emphasis in North. We have recently started our operations in Dharamshala, Chamba, Jogindernagar, Sanjauli and Chandigarh. Also Centum is looking for avenues in different parts of HP, Punjab, Harayana and Uttranchal.
TNH-How do you see a privatization of education, does it helps in betterment of the society?
Talking of HP we are having around 15 private universities. In terms of numbers we can say that these would uplift the educational standards in the state. There has always been a demand for quality higher education in the state. We cannot say that these universities are just for money making .There has been private universities which have raised very high standards and name in their field. The Working of the universities is well controlled by different regulatory bodies and it is up to them to keep a check on these universities for proper functioning and imparting quality education.
THN-Private Universities are considered as a money minting business what's your opinion?
Going through todays scenario we can assume ABC or XYZ university coming up tomorrow but again it is to mention that if one does not fulfill the criteria for opening or running a university then corrective actions should be taken with immediate effect. Name does not matter as far as an institute is imparting resourceful and quality education.
TNH-Where does Centum Learning Center see itself in the coming years?
Centum is a fast growing name in the field of education. Centum does not count on the number of centres inspite it works on the theory of quality. With only 4 year of existence Centum has set high standards in the field of Distance Education. Comparing with many similar Institutes Centum has grown like anything. In the coming years Centum is likely to be seen in every corner of India. Example is HP where 5 institutes are already running with good number of students.