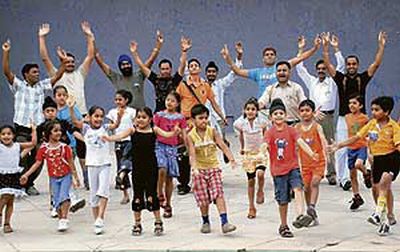 The Indian Council for Child Welfare (ICCW), were to confer the National Bravery Awards 2011, to the children for their acts of bravery, courage and spontaneous selfless services by putting their life in risk. The award would be given by the Prime Minister of India during Republic Day Function which comprises of a medal, certificates and cash award.
The ICCW has requested all the States to identify such children between 6 years and above 18 years of age on the date of incident, who has shown exemplary courage risking their lives to save others or has shown presence of mind in nabbing the anti-social elements.
The ICCW, every year receives recommendations from various sources for awards and a high power committee consisting of representatives from President of India Secretariat, Vice- President of India, Ministry of Human Resources Development, Women and Child Development, Youth Services and Sports, Social Justice and Empowerment etc. with cooperation and assistance of State Governments select the children to whom the National Bravery Awards is to be given.
The Children receiving such awards are also felicitated by President of India and also provided an opportunity to participate in Republic Day Parade in New Delhi. Apart from this ICCW provides financial assistance to the awardees until they complete their schooling and also provides financial assistance under Indira Gandhi Scholarship Scheme to the children undertaking professional courses as Engineering and Medical or till they complete their graduation.
The ICCW has invited recommendations from all the States and Union Territories regarding exemplary acts of courage shown by the children between 1st July 2010 to 30 June, 2011. The recommendations should reach ICCW, 4, Deen Dyal Upadhyaya Marg, New Delhi by 30th September, 2011. Besides, the applications must be recommended by either Principal or Head Master of School in which the child is studying, the Head of Panchayats/Zila Parishads, General Secretary or President of State Council for Child Welfare, Collector, District Magistrate or Government official of equivalent rank, Superintendent of Police or Police Officer of higher rank.
The nomination form can be obtained from the website http//www.iccw.in or the applicants can mail for any queries on iccw.delhi@gmail .com or on [email protected], the applicants also call on 011-23239539 or 23234508. The form should be by write-up of 250 words giving details of the deed performed by the child, proof of date of birth, newspaper/magazine clippings and the first information report or police diary filed with the police station.
The category of awards comprises, Bharat Award, Geeta Chopra Award, Sanjay Chopra Award, Bapu Gaidhani Awards and General Awards.